Home Court Advantage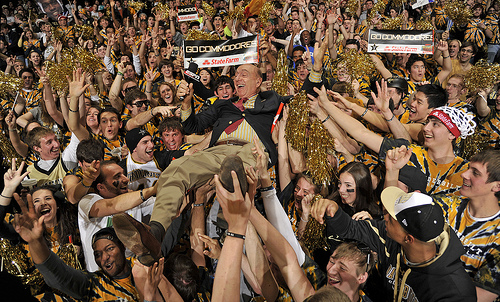 Growing up in Lexington, Kentucky, deep in the heart of Wildcat country, I spent most of my childhood winters obsessing over SEC basketball.  I remember very distinctly watching a Vanderbilt-Kentucky game on television in the late 1990's and being terribly confused by the layout of Memorial Gymnasium.
Why are the benches under the basket?  How are our players going to be able to hear their coach?  Why is the court so high above the ground?  What if someone falls off?  Aren't they going to get hurt?!
More than a decade later, I was sitting in the front row in that very gym, beating on the raised floor and yelling as loud as I could to prevent the Kentucky players from being able to hear their coach and watching my Vanderbilt team defeat the Wildcats.
Some people say I'm confused.  My family says I'm a traitor.  I just say I'm a Commodore.
Two weeks ago, the Kentucky Wildcats travelled to Nashville once again, and Memorial Gymnasium was the setting of ESPN's GameDay for the first time in history.  Although we did not, in the end, emerge victorious, Vanderbilt's electric crowd and our unique take on the home court advantage contributed to a phenomenal game and a razor thin 6-point margin against the #1 team in the country.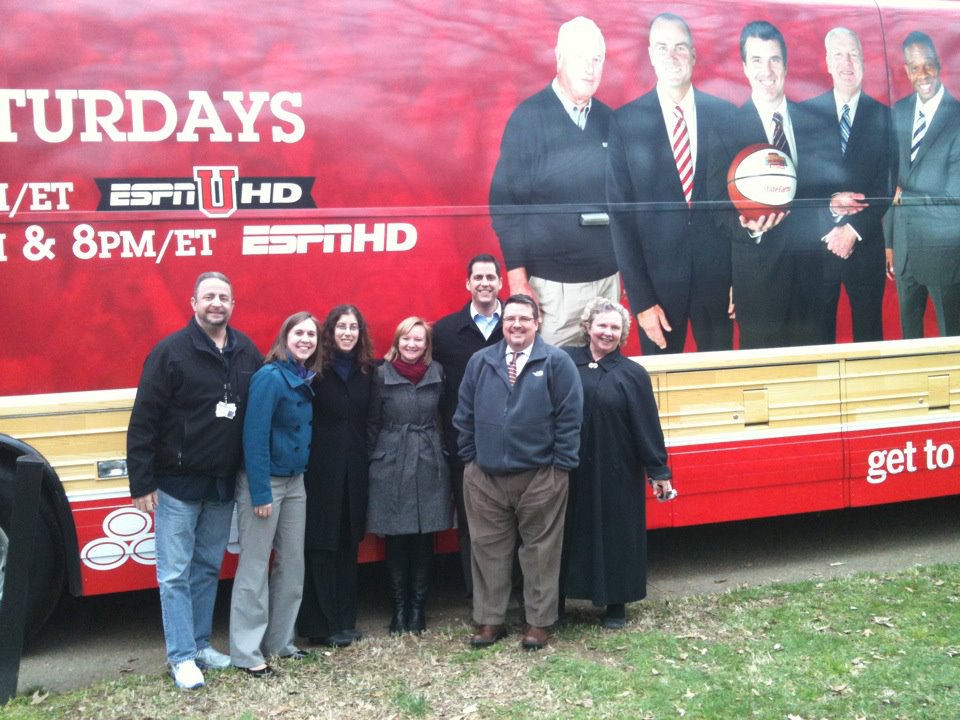 For an inside look at the Vanderbilt GameDay experience, check out this video produced by the State Farm Bleacher Report.  Keep your eyes peeled for a few of our admissions tour guides representing the Commodore Nation!
To keep you updated, the 'Dores are now 20-9, 9-5 in conference, and two victories away from securing a bye in the SEC tournament.  ESPN's Hubert Davis has named Vanderbilt his "team to fear," calling us the best unranked team in the country and predicting a possible Final Four run.
Get your body paint and foam fingers ready, sports fans, because Selection Sunday is two weeks away, and March Madness is upon us!  GO 'DORES!