A College Degree and Then Some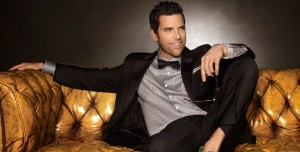 When you're a little kid, it's tempting at times to view college as the pathway straight to a very conventional, pre-planned life. In fact, until somewhere around middle school, I equated "college degree" with "business degree," as if every college senior, upon graduation, was handed a Brooks Brothers or Ann Taylor suit and briefcase and sent assembly-line style out into cubicle-land U.S.A.* I probably have an Orwell-obsessed seventh grade teacher to blame for this homogenous, uninspired view, but that's neither here nor there.
What does matter is that I couldn't have been more wrong. University life, no matter what you study, prepares and equips you for all types of careers. It's important that you pick one (or a few) tracks and excel at them, of course, but my point is that academics are just one piece of the college experience. The friends you make, the hobbies you nurture, the causes you support — these things will shape your understanding of the world around you, and of your potential, often as much as the books you read and papers you write. And the effects can last a lifetime.
Three recent examples of current and former Vanderbilt students making waves inside and outside the classroom in somewhat nonconventional ways got me thinking about how my perception of college as a little kid was so wrong. A Vanderbilt education is a springboard, the beginning (or the continuation of) an amazing journey that can take you just about anywhere:
Nate Marshall (College of Arts and Science '12), who rose above a tough upbringing on the streets of Chicago to positively affect the lives of his peers through poetry long before he was even a student (an effort documented in the acclaimed film Louder Than a Bomb), has used his time at Vanderbilt to strengthen his abilities as a writer and teacher, and plans to continue his work with the now sprawling LTAB organization after graduation.
Watch a recent VUCast on Nate's work with Louder Than a Bomb:
Zach Terrill (College of Arts and Science '12) recently made the Vanderbilt community very proud by finishing third in Jeopardy's College Championship and plans to continue that effort by teaching math in Nashville upon graduation. Watch an interview with Terrill wherein he discusses the competition, the experience of representing Vanderbilt on a national television show, and what it's like to be humored by renowned host Alex Trebek.
Chris Mann (Blair School of Music '04) was invited to join pop starlet Christina Aguilera's team on NBC's The Voice after performing a blind audition of Andrea Bocelli's "Because We Believe" in Italian. According to a recent myVU story, "Mann is versatile in a variety of contemporary music styles" and "has been lauded by music industry greats such as David Foster and Kenny 'Babyface' Edmonds." Mann has also appeared on the hit Fox show Glee. (And lest we forget, Mann is actually following up on junior Patrick Thomas' great run on The Voice last season.)
The truth is that Vanderbilt students and graduates make prominent showings on the national stage in just about every field imaginable. And these are hardly the first to make a splash in pop culture – just ask current Conan writer Matt O'Brien (no relation). But we didn't want to miss an opportunity to showcase a few recent examples of Commodores basking in the glow of the national spotlight, these who stretch their college experiences and influences to the limit – part of a longstanding tradition that won't be abating anytime soon.
---
*For the record, business degrees (especially ones from
Vanderbilt's Owen School of Management
), Brook Brothers (hello
Mad Men
!) and Ann Taylor are awesome; my example is simply meant to convey a false sense of reality dating back to my youth.