The Human Side of Medicine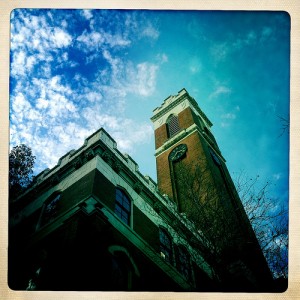 Good news, everyone – I made it through January!  Every day, while reading through a mountain of applications, I get to take a journey into the lives and stories of high school students across the country, and the amount of insight you all provide continues to amaze me.
Of those applications, a decent chunk represents students who plan to go into the medical field.  This has not surprised me. What has surprised me is how many of them reveal deeply personal, real-life motivations for wanting to help people in this way.  Whether it's a close family member passing away from an incurable disease, or a friend who has been affected by a paralyzing injury, a significant life event frequently serves as the catalyst for the beginning of a medical professional's career. To be sure, students enter medical school for an incredibly wide spectrum of reasons, and it is always interesting to read stories about these student motivations.
The need to preserve the urgent ambition that personal experiences foster is what inspired Vanderbilt surgeon Dr. Scott Pearson to create Narrative and Medicine: Stories of Illness and the Doctor-Patient Relationship, an undergraduate class taught under the Medicine, Health and Society umbrella at the College of Arts and Science.  The class was partly initiated by an Innovation Grant from the Curb Center, a national policy center on campus that fosters creative enterprise in all academic arenas.
Watch the video below to get a deeper look into the course, and visit the Health Professions Advisory Office to learn more about Vanderbilt's pre-health program.