Guest Blog: Troubleshooting CoRPs and Impending Alumni Interview Deadlines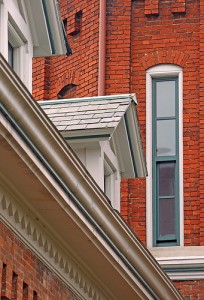 Now that Early Decision II and Regular Decision application deadlines have passed, many applicants applying to Vanderbilt would like to participate in an alumni interview as part of Commodore Recruitment Programs (CoRPs). And deadlines to request these interviews are also swiftly approaching. Early Decision II applicants may request interviews through Monday, January 9 and Regular Decision candidates may request interviews through Monday, January 16. Since many colleges and universities to which students are applying use interviews differently, we want to provide some additional information as students consider an alumni interview through CoRPs.
First, though, we would like to emphasize that alumni interviews are completely optional in our application process. In fact, fewer than 20% of last year's applicants participated in alumni interviews. If you choose to request an interview, the interviewer will submit an evaluative report on your behalf that will become part of your application; however, not participating will not negatively impact our admissions decision. While an evaluative report is submitted, the main purpose of the interview is to meet with someone who has lived the Vanderbilt experience in order to further examine your fit with Vanderbilt.
Unfortunately, not everyone will be able to participate in an interview through CoRPs. While Vanderbilt's proud, enthusiastic alumni base stretches across the globe, we do not have CoRPs alumni volunteers in every city or area. If there is not an alumnus in your immediate vicinity, you will not be able to participate in the program. Furthermore, we do not allow domestic applicants to request phone or Skype interviews.
As coordinator for CoRPs, I always have a handful of applicants who will ask, "I found an alumnus who lives 3 hours away. Is it ok that I drive to meet him/her?" And my answer is always a resounding, "No." We prefer that students and alumni do not go very far out of their way to complete interviews. If there is not an interviewer available in your immediate area and you still have questions about Vanderbilt, feel free to reach out to your admissions counselor who can provide any additional information you need.
Given that the interview is optional, another question often asked is, "Well, then how do you use the interview in the application process?" First, it should be understood that an interview is a supplemental component of a student's application. The selection process is still the same – academic achievement, standardized test scores, teacher and counselor recommendations, and extracurricular involvement carry the most weight in determining your decision. Simply participating in an interview will not give you a "leg up" in the selection process in the same way that not having an interview will not affect the likelihood of you being admitted.
So what is the purpose of the interview report? It allows admissions counselors to see additional facets or passions of a student more clearly than what is already depicted in the application. The key phrase here is what's already in the application. For those of you who may be worried if you're unable to participate in an alumni interview, think of it this way: The vast majority of the information we will receive from the interview report is already present in your application file. And worry not – again, it's optional!
If you experience difficulty while traversing the alumni interview process, please feel free to refer to the CoRPs Alumni Interview Program website which provides answers to many FAQs that students commonly experience while requesting an alumni interview. If you need additional assistance, email CoRPs@vanderbilt.edu with any questions.
Happy New Year and best wishes for a terrific interview experience!
By: Dustin Lynn, Admissions Counselor, Texas (San Antonio)