CoRPs Interview Requests Close at Midnight Tonight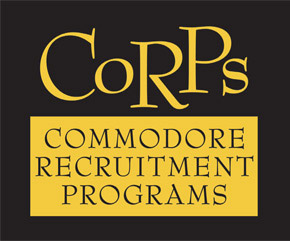 The deadline to request interviews through Commodore Recruitment Programs (CoRPs) will be closed at midnight tonight for students applying under all decision plans for fall 2012 entrance. If you have scheduled a time in the near future to meet with a CoRPs volunteer, please maintain that appointment, and we wish you the best of luck for a terrific interview experience. Otherwise, no additional interview requests can be processed for the 2011 – 2012 admissions year.
Please keep in mind that interviews at Vanderbilt are completely optional. Not having one will in no way detract from the likelihood that a student will be admitted. For more information regarding the optional nature of the CoRPs alumni interview and how Vanderbilt Admissions uses interview reports, read my recent blog regarding the CoRPs alumni interview process. If you still have any unanswered questions about Vanderbilt, please feel free to reach out to your admissions counselor.
From all of us in the Office of Undergraduate Admissions, we wish you a great spring semester of your senior year.
Cheers!
Dustin Lynn, CoRPs Coordinator