Undergraduate Faculty in the News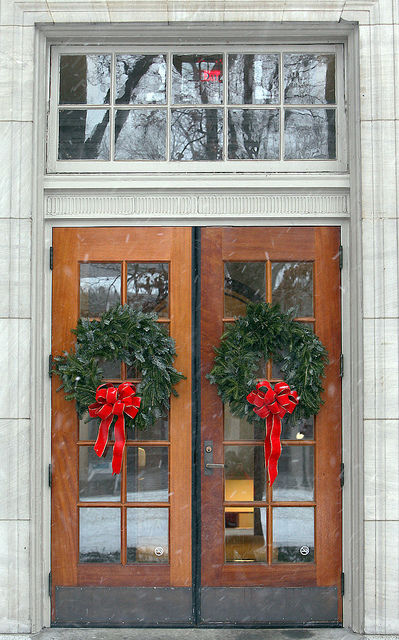 One of the most appealing aspects of the Vanderbilt experience is the daily opportunity to engage our faculty, who, in addition to having served in a variety of distinguished roles before arriving, make our world better every day through their instruction and cutting edge research. They're all proverbial rock stars of the academy, shaping the minds and perspectives of our students in intimate class settings and laboratories, where undergraduates endeavor with our professors to solve seemingly unsolvable problems.
And yet, despite their prestige, many will invite students into their homes for dinner or distribute their personal phone numbers in case students have questions outside office hours. Hey, rock stars are people, too.
But it doesn't stop there. Our faculty also provide insight on the most pressing issues of our day to the most widely-read publications in the world. Which is why, beginning today, we will to start curating a list of these highlights for you on a regular basis, the first of which is below. We hope you'll enjoy witnessing first-hand how our undergraduate faculty make a real difference in the world around them.
New York Times: Focusing on the Jewish story of the Old Testament
Amy-Jill Levine, University Professor of New Testament and Jewish Studies, has co-edited The Jewish Annotated New Testament, an unusual scholarly experiment: an edition of the Christian holy book edited entirely by Jews. Nearly all annotated New Testaments are edited by Christians.
Financial Post: What happens to math nerds when they get older
Research by David Lubinski, professor of psychology and human development, and Camilla Persson Benbow, Patricia and Rodes Hart Dean of Education and Human Development, suggests that talent in a subject is a good indicator of future academic and career choices.
CNN: Our untelevised presidents
John Geer, chair of political science, is quoted in an article by commentator Bob Greene on how, for generations, we have taken it for granted that television is the way we meet our would-be presidents. But it was not always so. For a good portion of the existence of the United States, the process of choosing a president must have felt like trying to decipher a distant and indistinct rumor.
National Review: Faithful to a founding
Carol Swain, professor of political science and law, is interviewed about topics covered in her recent book, "Be the People: A Call to Reclaim America's Faith and Promise."
Philadelphia Daily News: Academics look at Occupy, deficit disorder
Larry Bartels, professor of political science, is quoted in this commentary by staff writer Melissa Dribben on the seemingly chaotic nature of the Occupy Wall Street movement and the failure of the Congressional supercommittee to resolve the budget.
Elsewhere at Vanderbilt, ABCNews.com interviewed Juliann Paolicchi, associate professor of pediatric neurology, about a scene from the latest Twilight movie that could induce seizures in people with photosensitive epilepsy.
Source: Vanderbilt News Service