The "Unprofessional" Vanderbilt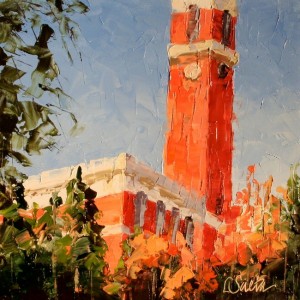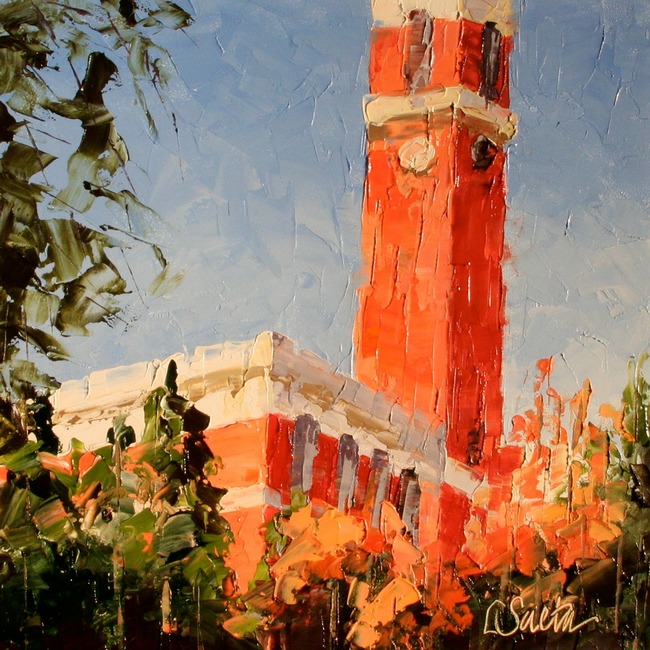 Did you know that Vanderbilt has a very strong pre-medicine program?  Did you know we have a top 20 law school on our campus? I'm guessing you probably did.  While our pre-professional programs are incredibly strong and very well regarded by the professional world, today I want to highlight a different corner of our academically balanced institution – the "artsy" side.
I talked quite a bit in my last post about our Creative Writing major, but since it is a subject near and dear to my heart, I'm going to give it another quick plug.  In the same way that our pre-professional and education students are able to take advantage of the personnel and resources of world class graduate schools, our undergraduate creative writing students are instructed by the architects of our brand spanking new MFA (Masters in Fine Arts) program, which has already been named the number 14 graduate writing program in the country.  In other words, our CW professors are rock stars.
The Art major at Vanderbilt offers a broad spectrum of visual art mediums and approaches, and the results are proudly displayed in several different locations on campus.  The E. Bronson Ingram Studio Arts Center was built in 2005 and includes Space 204, a gallery that currently features installation pieces by Mara Sprafkin and Justin Farris Braun.  The Sarratt Student Center and Fine Arts Center on our Peabody campus serve as additional venues for local and visiting artists.
One department that consistently provides students with real in-the-field experience is Film Studies.  2010 marked the five year anniversary of our completely student-run, highly competitive student film festival, which featured student work from almost every conceivable genre of film.  The Vandy in Hollywood experience sends Vanderbilt students to Los Angeles over the summer to complete challenging internships and get their feet in the proverbial Hollywood door.
My favorite building on campus is Neely Auditorium, which served as a chapel when it was built in 1925 but was converted to the university's ever-evolving theatre space in the late '70s.  This structure is the focal point of our Theatre Department and is utilized by the Vanderbilt University Theatre organization to put on a variety of student-run shows throughout the year.  Productions this year include The Green Bird, The Children's Hour, and Twelfth Night.  The academic major features an all-encompassing course load that touches on acting, design, technology, direction, and history of theatrical productions.
All of the aforementioned departments fall under the Arts and Science umbrella, but perhaps the most obvious way to get involved in the arts at Vanderbilt is through the Blair School of Music.  The smallest of our four undergraduate schools, Blair offers a challenging conservatory-style program that combines intense musical training through performance, composition, theory, musicology, and education with a liberal arts foundation.  As a testament to the value Vanderbilt places on a strong undergraduate education, Blair serves as the only music school at a top 20 university that features exactly zero graduate students.
If you are concerned about the chances of landing a successful career in the arts after Vanderbilt, just ask the likes of Matt O'Brien, writer for the Conan O'Brien Show (no relation), or four-time Country Music Award winner Dierks Bentley.  Better yet, tell them I spent my four years on campus exploring my literary and artistic imagination, and I turned out just fine.