Vesna Pavlović Featured in 12th Istanbul Biennial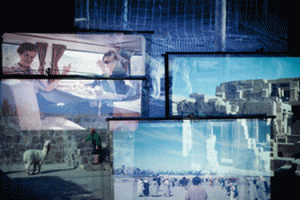 Here at the Office of Undergraduate Admissions, we are thrilled to inform you that Vanderbilt University's assistant professor of art, Vesna Pavlović, is featured in one of the most prestigious exhibitions of contemporary art in the world, the International Istanbul Biennial. Organized by the Istanbul Foundation for Culture and Arts, the biennial aims to create a meeting point in Istanbul in the field of visual arts between artists from diverse cultures and the audience. Professor Pavlović's accomplishments provide yet another glimpse into why Vanderbilt consistently ranks highly across the globe and has served as a magnet for international students since the university opened its doors in 1875.
Click here to learn more about Professor Pavlović's work "Search for Landscapes 2011" and the International Istanbul Biennial exhibition.
By: Adrienne Mohadjerin Spraggins, MEd Candidate, Vanderbilt University