Know Your City: Historic East Nashville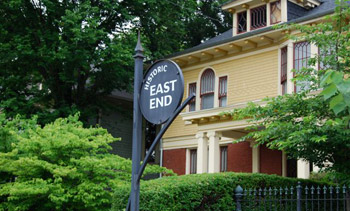 One of the best parts of attending Vanderbilt has nothing to do with the University itself. And we're proud of that. Why? Because we recognize that Nashville, Tenn. – one of the great bastions of history and culture in the U.S. – offers our students an incredible number of opportunities to grow that simply can't be cultivated on campus. Indeed, Nashville is so easy to fall in love with that many of our students stay put after graduation, a phenomenon that adds to the already strong presence of community in the city. Look around and you'll find Vanderbilt alums everywhere.
Because of this, Carolyn and I will from time-to-time highlight different neighborhoods around Nashville that you'll have easy access to as a student. These dispatches will of course include downtown, with its mixture of cosmopolitan haunts, historic sites and sports offerings, and the eclectic shopping and dining opportunities in nearby Hillsboro Village, but will also touch on 12th South, East Nashville, Elliston Place, 8th South, The Gulch, Edgehill (just behind The Martha Rivers Ingram Commons!) and the like. No matter your cultural interests outside academic life, there is probably a district in Nashville that caters to them.
Today we begin with historic East Nashville, which is where my wife and I moved in February 2010. Often referred to as the "East Side," or "East End," this neighborhood is what Budget Travel has coined, "Nashville's version of New York's East Village" because of its dynamic mix of shopping, residential, cultural and culinary offerings. A quick stroll through 5 Points, Riverside Village or straight down Eastland Ave. makes this abundantly clear as charming Victorian homes provide the backdrop for locally-owned eateries, coffee shops, boutiques, ice cream parlors, record stores and more. (Not yet enticed? Let Gwyneth Paltrow show you around.)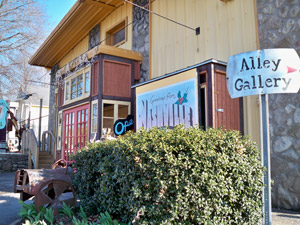 The East End is also one of the most diverse neighborhoods in Nashville. Descriptors like "artist," "hipster," "young professional," "conservative" and "liberal," while acknowledged, often take a backseat to a unifying sense of community that defines the neighborhood. We "east siders" are quite proud of our little borough, a sentiment that transcends any sense of class or title. The tension that could so easily exist has been replaced instead by an embrace of our differences, and the neighborhood is far more interesting because of it.
East Nashville is also generously committed to green living and the arts. A number of small grocers and restaurants offer locally-grown, organic food products while the 810-acre Shelby Bottoms Greenway and Park system presents residents with myriad ways to enjoy the outdoors within the confines of an urban environment. As it concerns the arts, the annual Tomato Festival – a celebration of local music and fine arts – is just one of the many ways the neighborhood promotes the work of the local community.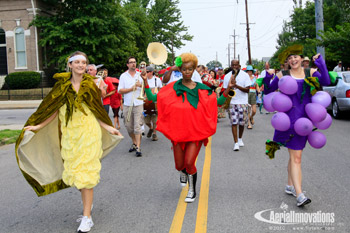 I could go on and on, but suffice it to say that if you're looking for a pocket of Nashville that's about as different from the city you've probably grown up imagining (Cowboy boots! Rhinestones!), then East Nashville is the place for you. It's only 5 miles from campus and can be easily reached by bus, car, or bike, so it could become a regular destination for off-campus exploration – just one of the many aspects of collegiate life that will make this impending era so memorable for you. Even more so if you know your city beforehand.