Meet Julie Chapman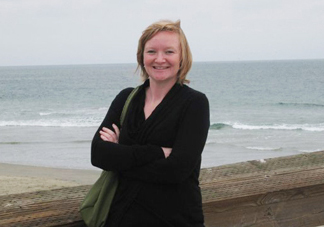 Shaker Heights, Ohio is my hometown.
I am the admissions counselor responsible for China and the Chicago area. I call it the "Chi" Territory, or the best territory.
In the office I'm on the International Team, I work on the Vandy Fan for a Day program and our Counselor Conference program and I co-supervise our Inside 'Dores student bloggers.
My favorite restaurants in Nashville are Fido for breakfast, Calypso Cafe for lunch, PM for dinner and Pancake Pantry any time between the hours of 6am and 3pm. Jackson's also has great dessert — FRIED COOKIE DOUGH. 'Nuff said.
The best coffee shop in town is Hot and Cold, but I really just go there for coffee so I can also get the Popsicles and Ice Cream. Totally worth it.
On Saturdays, you're most likely to find me running the loop around campus and shopping in Hillsboro Village. Disclaimer: Nashville is surprisingly hilly for running.
The most welcome surprise I encountered when I moved to Nashville was how nice everyone is. People strike up conversations with you everywhere — the grocery store, getting my hair cut, standing in line for pancakes — everywhere!  A big city girl like myself was so unaccustomed to that!
My favorite spot on campus is anywhere that serves food.  I'd eat on campus every day if they let me!