Meet Ferrell Armstrong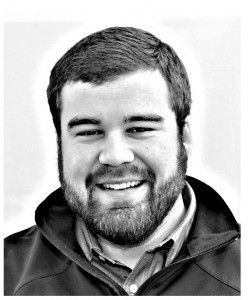 Brentwood, Tennessee is my hometown.
I am the Admissions Officer responsible for Georgia (except Fulton county), Mississippi, Orlando, Florida and its surrounding areas.
In the office I work on PreVU and Counselor Conference. I'm also that guy who walks down the hall like a football coach trying to motivate and bring cheer … I will let you know how that works out.
My favorite restaurant in Nashville: This can't be answered without saying how awesome the cuisine in Nashville is. Nashville is a "Foody" city and I have been fortunate to have grown up in such a wonderful place. This said, for breakfast it's cold pizza … OK, but seriously it's all about my Grandmother's cooking. For lunch, it's always dependent on my mood: If I want home cooking, you can find me at Ms. Martha's down in Franklin. My clutch restaurants will always be Amerigo and Bricktops for lunch. For dinner, my favorite restaurants complement one another, so I will start with an appetizer at Whiskey Kitchen and walk next door to Virago for sushi or across the way to Kayne Prime — the best steakhouse in Tennessee. In fact, all three restaurants are owned by the same gentleman and he does an amazing job with the cuisine.
The best coffee shop in town is definitely "The Good Cup" down in Franklin. It's worth the drive and I normally see a celeb every time I go.
On Saturdays you will most likely find me working on my farm down in Giles county. I have a passion for the outdoors — whether it's hunting, fishing, backpacking, or climbing. My farm is where I find my peace, as I work hard to maintain it and enjoy it. You can always find me watching college football on Saturdays in the fall or listening to the game on the radio if I'm running a tractor at the farm. Sometimes you have to rely on the old iPhone for score updates when you're in the woods. Don't judge me … I have to know the scores.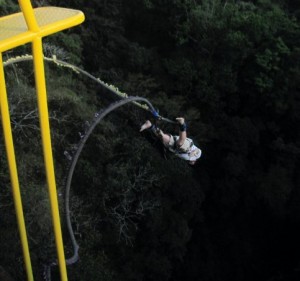 Considering that I am an adrenaline junky, I would have to say that my best adventure would have to be Bungee Jumping in Costa Rica or my 120 mile backpacking/climbing trip to North New Mexico.
When it comes to flying out of Nashville, let's be real for a moment … Delta is where it's at! While you might have to pay to check a bag (who checks bags anymore??), Delta has great flight options and gives plenty of points. Not to mention I can go to Costa Rica for $325 (when booked at certain times) round trip. That leaves me with the ability to charter a boat for Sail Fishing. I like having options, and Delta provides me with plenty.
My favorite spot on campus would be my office (because it's awesome!) and the entire area of The Martha Rivers Ingram Commons (so relaxing over there).
The best dish at The Commons is by far the grilled salmon with mac-n-cheese along with green beans. Don't forget to grab a piece of the chocolate peanut butter pie or chocolate mousse cake. I think The Commons dining hall should open a satellite restaurant near my house … it's that good.