Meet Alexandria Lovelace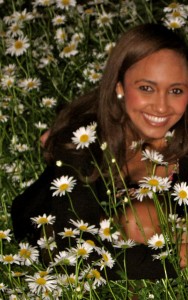 Rancho Palos Verdes, CA is my hometown. One of the most BEAUTIFUL places in the whole world!!
I am the admissions counselor responsible for Alaska, Washington, Oregon, Idaho, Montana, South Dakota, North Dakota, Vermont, New Hampshire, Maine, Western Massachusetts, Rhode Island, and Bergen, Essex and Southern Passaic Counties in New Jersey. So the odds are I am your counselor if you live in the USA.
In the office I work with the AmbassaDores program, Organization visits, and Vanderbilt Summer Academies.
My favorite restaurant in Nashville for lunch is Arnold's (they're only open 11-2 FYI); for dinner is Loveless Café; for a sweet treat is Sweet CeCe's; for a snack Sonic has happy hour everyday from 2-4 with half priced drinks.
The best coffee shop in town is JJ's. They have lots of cozy sofas to sit on, though I can't vouch for the coffee because I don't drink coffee.
On Saturdays you're most likely to find me walking the Vanderbilt loop, on Percy Priest Lake, or wandering around town with friends. There is always something new to explore in Nashville even after living here for 4 years.
Delta is ALWAYS my go to for flights. They travel to all of my territories and are normally on time.
My favorite spot on campus is Memorial Gym on game night; it's just magical!! Go 'Dores!
The best dish at The Martha Rivers Ingram Commons is the homemade macaroni and cheese, which is always served with fried chicken and southern style green beans.
The best campus event is either Rites of Spring or Commons Carnival.