Transfer FAQ: Will my credits transfer?
OUA admissions counselors received many calls and emails lately regarding transfer credit and I thought it might be prudent to address it here. First, I am going to refer you to our Transfer FAQ page, where you'll find the answer to your most general credit-related questions. Then, let me briefly review the process for the College of Arts and Science (where the vast majority of our transfer seats exist).
In A&S (as with all of our four undergraduate colleges) credits receive evaluation AFTER a student obtains admission and subsequently deposits the matriculation fee. You must submit the syllabus for each course for which you are seeking credit. The contacts for submission are listed in your admit packet. You may begin sending syllabi at any point in the admissions process, but the courses will not receive review until after the deposit of the matriculation fee.
Once a student deposits and sends syllabi, the registrar will send the course syllabus to the corresponding Vanderbilt department. So, if you took World History 1800-Present the syllabus goes to the Vanderbilt History Department. A professor in that department will review that syllabus and make one of three determinations: the course has a Vanderbilt equivalent therefore you will receive credit in that department, the course will receive elective credit, or the course will receive no credit. Once the registrar hears back from the various departments, the enrolling student will receive an email informing them of their credit awards.
A&S cannot evaluate transcripts until after receiving a matriculation deposit. However, the following information tends to hold true:
A&S generally accepts credit from the following courses –
General Education (sciences, math, English, etc.) courses

Music courses

Engineering courses

Nursing courses

Select business coursework
A&S generally does not accept credit from the following –
Intro to Business

Art Appreciation

Dance courses

P.E. courses

Freshman orientation courses
The Peabody College of Education and Human Development follows a very similar protocol for evaluating transfer credit. They also require the course syllabus in order to evaluate transfer credit. Furthermore, Peabody generally holds syllabi in the registrar's office until all arrive and then sends them out for evaluation.
Somewhat differently from the aforementioned colleges, the School of Engineering will typically only require students to submit a course description in order to receive credit. On occasion, the academic advisor will contact a student to ask for a syllabus if further review is necessary.
Our Blair School of Music has few transfer students each year, but in these cases the student will work one-on-one with a Blair faculty member to evaluate transfer credit.
All of the above information will arrive in detail with your transfer admit packet, but I hope this post gives a general sense of the process here at Vanderbilt.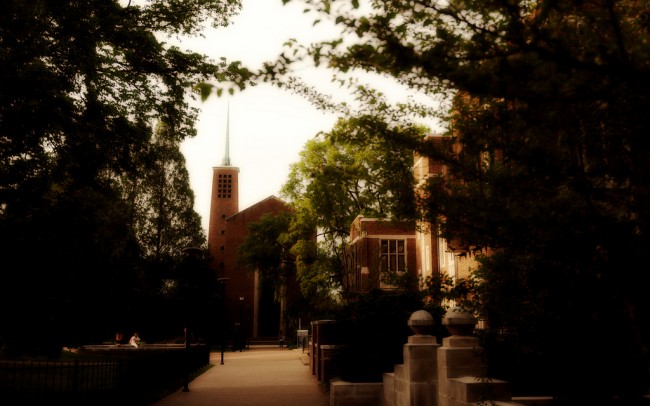 Find more amazing photos of the Vanderbilt campus on Vanderbilt's @365 Flickr stream