Vanderbilt Admission Decisions Will Mail Tomorrow
This is a short and sweet blog post.  Just the need-to-knows.
If you want more information, refer to my previous posts regarding mailing day.  If you have more detailed scholarship questions, check out my merit-scholarship blog from earlier in the month or contact the Office of Financial Aid and Undergraduate Scholarships.  Finally, if you have questions/concerns/comments, feel free to post below!  And if you are admitted to the Class of 2015, join our Official Class of 2015 FB group!
Keep calm and carry on!
Admission Decisions:
Decisions for domestic students will mail in the afternoon of March 23rd
Email decisions for international students will go out on March 25th
You cannot call for a decision until March 30th (at 9am)
The letters will mail to whichever address you listed as "Mailing Address" on the Common App
Early Decision students, MOSAIC students, and scholarship recipients who already know of their acceptance will also receive the official admit packet in the mail
Financial Aid and Undergraduate Scholarships:
If you applied for need-based aid and received admission, your aid package will come with your admit letter
If you did not apply for need-based aid, but now wish to do so you must contact the Office of Financial Aid and Undergraduate Scholarships
All recipients for the following scholarships received notification: Cornelius Vanderbilt, Chancellor's, Ingram, Carell, Curb, and Lanier
The Fred Russell – Grantland sports writing scholarship and all other scholarships will be awarded with the admit packet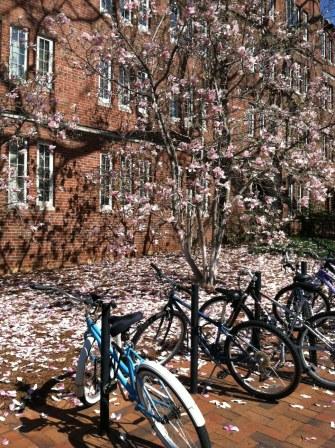 Taken on campus 3/18/2011