Have mission. Will travel.
In my last post, I talked about all the places we go overseas and how many international students find their way to us.  What about the domestic students (the ones who fill 94% of our class)? How does OUA reach out to y'all?
One. City. At. A. Time.
Seriously.
Our 24 admissions counselors (plus our fearless leader Dr. Christiansen) spend most of the fall on the road trying to find future Commodores.  If you followed this blog last semester you probably read some of my travel postings.  A few weeks ago we received a fall recap from our travel lieutenants and the numbers blew me away.
During Fall 2010 Vanderbilt admissions counselors spent a collective 800 days on the road!
We visited 1,493 individual high schools
Stood as a representative at 282 college fairs
Hosted 60 Vanderbilt receptions
Coordinated 79 alumni visits to college fairs
If you had an experience last fall where Vanderbilt was the only selective college to travel to your area, you're not alone.  Many of our students report similar experiences.  The best students can't always afford the cost or time to come to us, so we're going to them!  Plus, some of the best students haven't even put us on their radar and we want to be there.  That sincere service mission is utterly exhausting for our counselors in the fall, but here in the thick of reading season we're reaping the rewards.  Your applications are simply amazing!
And fall isn't our only travel season!  We travel a bit during reading season, plus we will hit the ground running in April to attend more college fairs and events!  Admitted seniors should seriously consider coming to one of our Vanderbilt & You receptions this April, they're a blast and a great way to connect with the admissions office and alumni from your area.  If admitted, you'll receive all the information you need in your admit packet.
Juniors, get your thinking caps on!  I know it seems like a ways off, but senior year will be here before you know it.  Come hear from Vanderbilt this August at one of our Road Show events or plan to meet up with us at a college fair next fall.  Hopefully, you'll love us enough to visit campus.
As our receptionist Ms. Daphne is famous for saying…Peace. Love. Joy.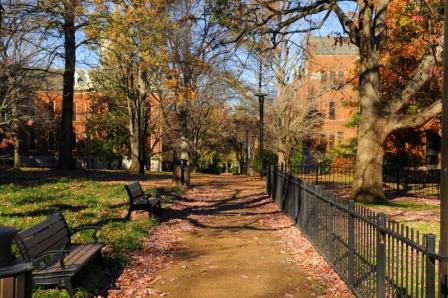 Photos courtesy of Jeff Sturgeon