Meet Ricky Thrash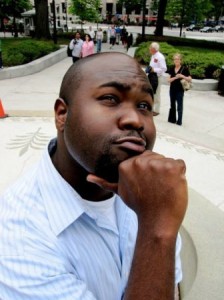 Hogansville, Georgia is my hometown.
I am the admissions counselor responsible for Missouri, Kansas, North Georgia.
In the office I serve as a liaison to athletics and the Blair School of Music.  I also work on DiverseVU, PreVU, and Counselor Conference.
My favorite restaurants in Nashville are Monell's for breakfast, Burger Up for lunch, and PM for dinner!
The best coffee shop in town is Fido (I don't really drink coffee, but I love the muffins).
On Saturdays you're most likely to find me watching college football in the fall and winter; in the spring and summer I will be longing for the return of college football.
Southwest is ALWAYS my go to for flights…6 direct flights to either St. Louis(2) or Kansas City(4) everyday!  And if you book it in advance they are around 80 dollars each way to both cities…yes please!
My favorite spot on campus is Alumni Lawn.
The best dish at the Commons is the grilled salmon.