Meet Joy Beth Bodie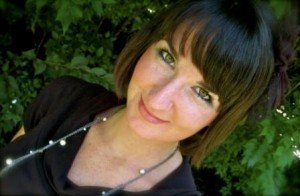 My hometown is Mobile, AL.
I am the admissions counselor responsible for Michigan, Iowa, Nebraska, Oklahoma, Arizona, New Mexico, Colorado, Utah, Nevada, Wyoming, and Canada!
In the office I work with DiverseVU, Black & Gold Days, Vandy Fan for a Day, practicum students, and the international team.
Germantown Café is my overall favorite place to eat in Nashville. However, my other favorites are City House (Italian), The Local Taco (Mexican), The Smiling Elephant (Thai), Arnold's (Meat & 3), Margot (Brunch), Bobby's Dairy Dip and Cupcake Collection (Dessert).
The best concert I've seen in Nashville was "Help Haiti Live" at the Ryman: Brandon Heath, Matt Wertz, Dave Barnes, NEEDTOBRATHE, Mat Kearney, Jon Foreman, Big Kenny, Jars of Clay, Alison Krauss and Union Station.
On Saturday you're likely to find me at the West Nashville Farmer's Market, bike riding through Percy Warner Park, canoeing on the Harpeth River, racing in a triathlon, swing dancing in Centennial Park (if it's spring or summer); or tailgating at a football game, experimenting with new dessert recipes, hanging out with roommates/reading a book/chilling by the fire in my house, dinner and a movie at Green Hills (if it's fall or winter).
Fido is the best coffee shop in town.
Southwest and Delta are the airlines I most frequently fly in and out of Nashville.
Alumni Lawn is my favorite spot on campus.
The best dish at the Commons is salmon with green beans and mac & cheese.  The veggie burger is quite good, as well.  Best dessert is the banana foster's bread pudding (heated up in the microwave, of course).
Richland Creek Greenway is a hidden gem in Nashville.
I'm obsessed with Nashville!!  The people, the location/geography, the restaurants, and the overall feel make this place so unique.  I blame Nashville for turning me into a food snob, for shaking up my style of clothing, and for drawing out a deepened sense of adventure in me.  I love knowing cities well.  And after three years of living here, I feel as though Nashville and I are pretty tight.  It's comfortable.  It's trendy.  It's a perfect fit.  Just like my favorite pair of skinny jeans…