Authentic Voices
I spent last night at MAFIAoZA'S celebrating a friend's birthday.  If you haven't had the chance to experience the gloriousness of this casual Italian hot spot, you need to do so!  I recommend The Dolan if you're in the mood for pizza and The Joey if you have a taste for pasta.  Anyways, I was at MAFIAoZA'S and my friend was telling a story about a mutual acquaintance couched with the statement, "He's in sales; therefore I distrust everything he says."  This struck me as something similar to how my students feel about college admissions counselors.
Although I know my job is nothing like sales (I am much closer to a counselor), I understand the skepticism harbored by prospective students and families.  The Commodore signs my checks and, therefore, I am not completely unbiased.  Finding out "the real deal" and discovering unfiltered information can feel like a job in and of itself.  Because of this, many students turn to online discussion forums for "true" student life perspectives or admissions advice.  These can be entertaining and a good way to connect with other high school students experiencing similar stresses.  I caution you to take the information with a grain of salt, though.  I read these forums from time to time when I need a mind vacation at work and sometimes the information is helpful, but many times the advice/suggestions/recommendations/opinions are egregiously wrong.
So, where should you turn?  Keep reading my blogs because I promise you I'm giving you as much unfiltered information as humanly possible, but I also have other suggestions.  Talk to our current students!  If you were an ED I admit you will soon receive a postcard from a current Vandy student (with their contact information).  Utilize these resources.  All of the students participating are part of our AmbassaDores program and they are unpaid volunteers.  They reach out to prospective students because they love Vanderbilt, but not because we are paying them to do so.  If you are not an ED I admit, but would still love to talk to an AmbassaDore, contact your admissions counselor and he/she can help you connect.
Also, read our student blog!  The bloggers of Inside 'Dores are also AmbassaDore volunteers.  I work with the student writers and I encourage the bloggers to write about what they're really going through, even if they're having a bad day!  We have new bloggers coming on this semester and you're going to see much more fresh content.  Ask the bloggers questions by posting comments.
My hope is that the frequency and clarity of our information will help you build a relationship with Vanderbilt that will extend beyond this present admissions season!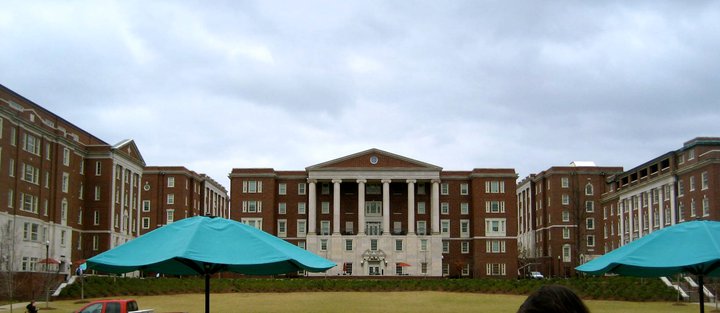 Photo courtesy of Mally Burton, Class of 2015