Alumni Interview Process Now Closed
CoRPs Alumni Interviewing Requests have ended for the 2010 – 2011 Admissions Year
Requests for alumni interviews through our Commodore Recruitment Programs (CoRPs) closed for the 2010 – 2011 admissions year. Alumni interviews are a wonderful opportunity to gain information about Vanderbilt through interacting with an alumnus; however, if you were unable to participate or are still questioning the status of your interview request, please refer to the following FAQs:
Q: I never received the invitation to participate in a CoRPs alumni interview. May I still participate?
A: While it is too late to request a CoRPs alumni interview, check your email. Be sure to scour not only your inbox, but also your junk email folder as most students who encounter this issue were actually sent an email invitation that was later displaced by their email client.
Q:  I've submitted one or more requests to alumni and have yet to receive a response. May I still participate?
A: It depends. If you have yet to hear back from an alumnus and s/he does not contact you in the near future, you will be unable to participate in a CoRPs alumni interview as part of your application process. However, in the event that the alumnus contacts you, you are more than welcome to schedule a time to meet with him/her to participate in an interview.
Q: I submitted an interview request and received a copy of the email I sent to the alumnus. Was my request received?
A: Yes, your request was received. Our system automatically sends a copy of the interview request to the student in order to serve as a confirmation. If you successfully submitted a request and have not heard back from the alumnus, please refer to the previous answer regarding what to do at this point.
Q: I forgot the deadline or recently found the email invitation for the CoRPs alumni interview program. May I still request an interview?
A: Unfortunately, students may not make new or additional interview requests at this time. Beginning the process at this point would not ensure enough time to schedule and participate in an interview in order for the interview report to be incorporated into the student's application.
If you were unable to participate in a CoRPs alumni interview as part of your application this year, we would like to remind you that interviews are a completely optional component of our application process. While the interviewer submits an evaluative report on behalf of the student, not participating in the program will in no way negatively impact a student's application or decrease a student's chances of being admitted to Vanderbilt. Similarly, participating in an interview will not give an applicant an advantage over other students since it is optional. In fact, fewer than twenty percent of applicants last year completed a CoRPs interview as part of their application process.
If you have additional questions or need further assistance, please do not hesitate to contact us at corps@vanderbilt.edu.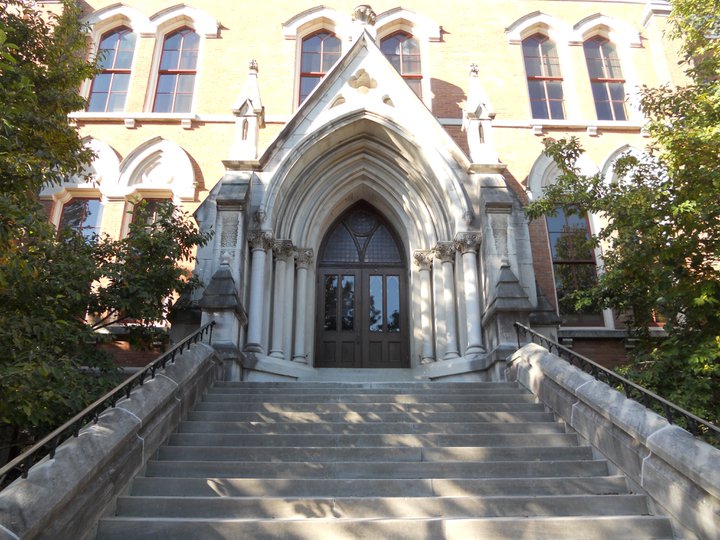 Photo courtesy of Amber Billingsley.  Above thumbnail courtesy of Alex Marie via our Official Class of 2015 FB group.