Meet Amy Smith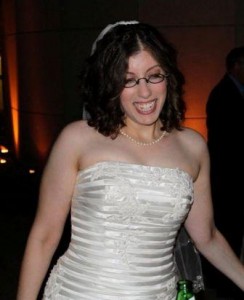 My hometown is Green Brook, New Jersey.
I am the admissions counselor responsible for the New Jersey counties of Bergen, Essex, Somerset, Mercer, and Southern Passaic!!
In the office I work on training for new and returning staff and coordinate our first year and transfer evaluation and decision mailing process.
Some of my favorite places to eat in Nashville include tayst, Germantown Café, Ginza, and Yellow Porch.  Nashville has great restaurants!
Is it lame that I live in Nashville and I'm not a huge live music fan?  I do love Jazz at F. Scott's restaurant and songwriter's night at the Bluebird Café.
On a Saturday you're most likely to find me out for an early morning run with my friends.
The best coffee shop here in town is either Fido or Bongo Java.  I'm a fan of their iced chai, but don't overlook their food, which is also wonderful.
The airline I most frequently fly in and out of Nashville is Continental (4 flights a day direct to Newark).
Grins Vegetarian Café at the Schulman Center is my favorite spot on campus
The best dish at the Commons is the veggie burger over Caesar salad with the S'mores tart for dessert!
Nashville Sounds (AAA baseball team) is a hidden gem in Nashville; it's awesome, inexpensive, and great people watching!
We have great dog parks in Nashville!  My dog doesn't like to go running with me, but she does love the dog park.  And if you're a college student missing your favorite four legged friend, the dog park has lots of them to love…and it's just on the other side of Centennial Park, so not too far away!