Meet the Global Ambassadores!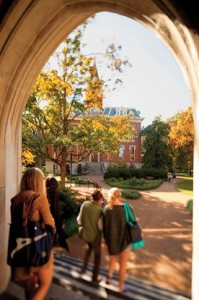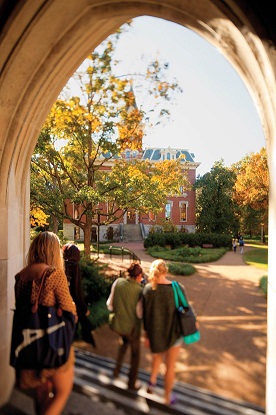 Vanderbilt is a truly global community. With over 500 international undergraduates representing more than 45 countries, that's a fact reflected in the student body. Offices like International Student & Scholar Services help international students at Vanderbilt with everything from instructions on navigating the visa process to finding a place in the student community, and cultural programs like World on Wednesdays, the International Lens film series, and E.A.T. (Experience American Tastes), enrich the student experience.
What's it like to actually be an international student at Vanderbilt? That's a question I can't answer for you — and that's why we have the Global Ambassadores. The Global 'Dores are a group of current Vanderbilt undergraduate students who can answer your questions and tell you about their Vanderbilt experiences. They're listed, alongside our Tour Guides and Inside 'Dores bloggers, on the Contact a Student page of our website where you can see a little more about each one, including what they are studying at Vanderbilt and where they call home. Here are a few of the nearly 70 Global Ambassadores listed currently:

Pedro Schweizer
Rio de Janeiro, Brazil
College of Arts and Science
Economics & Computer Science
Why Vanderbilt?

I chose Vanderbilt because of its balanced student body: people who know the importance of academics but also like to relax and unwind at times. The vibrant city, the challenging academics, and the welcoming people made Vanderbilt the perfect school for me.

Doreen Li
Guangzhou, China
Peabody College of Education and Human Development
Cognitive Studies and Child Development
Describe a favorite class and why you like it.

Contemporary Social Issues. The professor was really inspiring and encouraging that even from a completely cultural background I was supported to express my opinion and grow more insight into social issues that I had never been exposed to from an alternative perspective.


Omar Moustafa Omar
Alexandria, Egypt
College of Arts and Science
Molecular and Cellular Biology
Describe a favorite activity/organization and why you like it.

Volunteering with Vanderbilt volunteers for science (VSVS) has been on of the most rewarding experiences I had this year. We go to a middle school, teach a simple science lesson and do a cool science experiment. My favorite part is when the kids are really engaged and enjoying what they were doing (especially when the experiment involves bubbles or simple explosions).


Bhaavya Srivastava
New Delhi, India
College of Arts and Science
Biological Science
Why Vanderbilt

Vanderbilt's a research-intensive school with a great biology department, which gives me an opportunity to prepare myself for a career in research. Plus, I heard so many great things about it from older students, especially about the warm and welcoming campus and the loads of opportunities.

Kenny Wang
Shenzhen, China
School of Engineering
Computer Engineering

Describe your experience becoming a part of the Vanderbilt community.

I found my place in the Vanderbilt community probably as soon as on the first day I moved in. The first-year Commons is what really built my Vanderbilt experience. I had the most amazing RA, floormates and Faculty Head of House my first year living in North House. As an International student, I don't have the chance to go back home often, but they built me a new family I can turn to whenever I need them!
If you're an international student currently considering study at Vanderbilt, I encourage you to reach out to one of our Global 'Dores to learn more. You can also check out our Virtual Tour or Global 'Dore for a Day, a campus visit program specifically designed for prospective international students. If you're interested in learning more, don't forget to join our mailing list.