Introducing OUA's New Admissions Counselors
Since joining the Office of Undergraduate Admissions almost one year ago, I've had the great pleasure of getting to know the talented and enthusiastic professionals who make up our office. It is truly a fantastic place to work, and the all-around greatness of my colleagues is a major reason why.
Last week our group grew as we welcomed seven new admissions counselors to the OUA team. After only a few days on the job, it's already clear that these new folks will fit right in, contributing their own brand of greatness to an already talented group of OUA admissions counselors. I'm thrilled to introduce them to you here.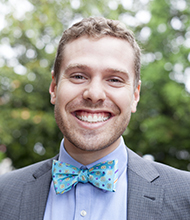 Zeben Ashton hails from Waterville, Maine and comes to us from Allegheny College in Pennsylvania where he served for two years as an admissions counselor after graduating with a B.A. in communication arts and a minor in women's studies. During the time he spent working for his alma mater he served as an application reader for the Jack Kent Cooke Scholarship Foundation Inaugural College Scholarship. While at Vanderbilt, he will be working with students from Connecticut, The Bronx, Brooklyn, Staten Island and Northern New Jersey (Bergen, Essex, Hudson, Morris, Passaic, Sussex, Warren, and Union Counties). Along with working with students from these geographic areas he will be assisting with Vandy Fan for a Day, Black and Gold Days, Posse, and Global Ambassadores. Zeben spends his free time training for marathons, cooking, and perusing the L.L. Bean catalogue.
Kristyn Fratus is from San Antonio, TX and double majored at Vanderbilt's College of Arts and Science in psychology and manifestations of culture.  While at Vanderbilt, Kristyn was on the Executive Boards of the Tour Guide and MOSAIC programs, a member of multiple vocal performance groups, and also served as a Peer Adviser in Vanderbilt's Global Education Office.  She studied abroad for a semester in Copenhagen, Denmark where she lived in an international house and met amazing people from all over the world.  At OUA, Kristyn will be working with students from Montana, Wyoming, Utah, New Mexico, all of Texas except for the Dallas/Ft. Worth area, and Mexico, and will be assisting with the MOSAIC and YES Prep programs.  She spends her free time learning foreign languages and singing in the Nashville area (but mostly in her car).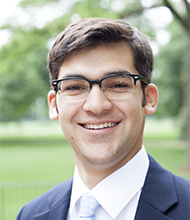 Ben Gutierrez hails from New Orleans, Louisiana and recently graduated from Vanderbilt with a B.A. in consumer behavior studies (an interdisciplinary major he created) and a minor in Spanish.  As an undergraduate, Ben was an executive board member with the AmbassaDores Tour Guide program, a producer with Vanderbilt Television, and a Tenor 2 with an all-male a capella group, the Vanderbilt Dodecaphonics.  He will be working with students from Orlando, Tampa, and the Dallas/Ft. Worth area, as well as helping with Visitor Services, Digital Recruitment, Social Media, and the Pre-Professional Information committee.  In his free time, Ben likes to listen to jazzy tunes, cheer on his beloved black and gold teams—the Commodores and Saints—and travel to exciting new places.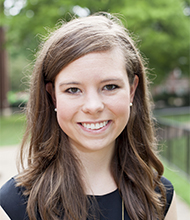 Allison Key is originally from Nashville, Tennessee, and attended the University of Georgia, where she earned degrees in political science and public relations. After college, she taught middle and high school in rural Arkansas through Teach for America. In addition to her work at OUA, Allison is pursuing her M.Ed. in Higher Education Administration at Vanderbilt's Peabody College. She will be working with students from Kentucky and North Carolina as well as contributing to the Counselor Conference and PreVU teams. In her free time, Allison enjoys cooking, reading, and exploring the outdoors.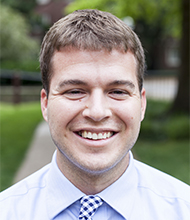 Shane McGuire grew up in Lexington, KY and attended college Transylvania University.  After graduating with a double major in biology and religion, Shane joined the Transylvania admissions office.  During his four years there, he recruited in Central Kentucky, Ohio, East Tennessee, and Alabama. He also oversaw the admissions student phone calling team and helped launch Transylvania's social media efforts. Last July, Shane moved to Nashville and started a Master's in Higher Education at Vanderbilt's Peabody College. In his free time, Shane enjoys spending time with his wife and new puppy, playing golf, and enjoying the Nashville food and music scene.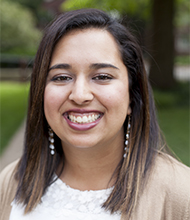 Anisha Patel is originally from Redwood City, California, but came to Tennessee to attend Vanderbilt University, where she double majored in English literature and visual arts. While at Vanderbilt, Anisha served as a tour guide and on the email response team at the Office of Undergraduate Admissions. She will be working with students in Virginia, West Virginia, Ohio, and Indiana, as well as assisting with Admitted Student Visit Programs. Anisha spends her free time combing through home decor magazines for decorating ideas and testing new recipes from Pinterest.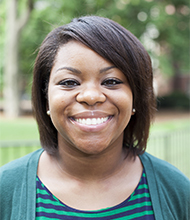 Asia Waller is a Middle Tennessean by way of Virginia. She received her B.S. in marketing, with a concentration in international business, from the College of Business and Administration at the University of Tennessee in 2010. Before arriving at Vanderbilt, Asia worked in Undergraduate Admissions at the University of Tennessee for four years – the last two setting up UT's regional office in Charlotte, NC. At Vanderbilt OUA, she will be working with students from Wisconsin, Chicagoland, and other parts of Illinois, as well as assisting with the PreVU, ACCESS, and MOSAIC programs. In her free time, Asia likes to catch matinees, try new recipes, and spend time with her family.