Transfer Application Deadline Extended to April 15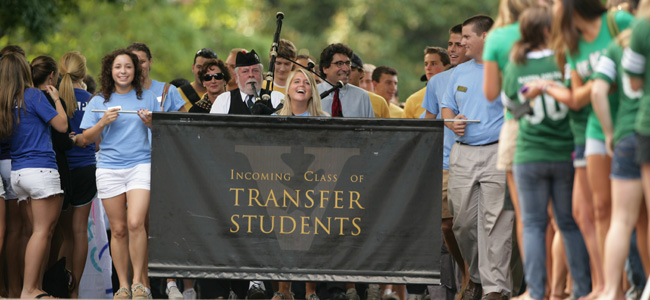 The deadline for Transfer Applications has been extended to April 15, 2014. This extension will not affect our timetable for notifying applicants of their decisions – we still plan to begin notifications to transfer applicants by mid-April.
For more information on Transfer Application to Vanderbilt, visit our Transfer page. Here's a highlight of relevant info regarding applications:
"Admission of transfer students to Vanderbilt is competitive and based on academic merit. While there is not a strict priority based on the date of application submission, transfer students are encouraged to submit their application by the April 15 deadline for fall term consideration. Applications received after April 15 may be considered on a space-available basis. We will begin notifying students of their decisions by mid-April and continue on a rolling basis until our transfer class is full. It is our practice to offer transfer admission for the fall semester only."
As always, we will work individually with any applicants or high school personnel who are experiencing difficulty in submitting required materials by the deadline. Contact your admissions counselor with any questions.