En Route Now: Early Decision I Letters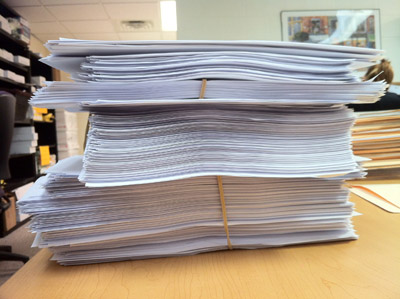 Today, decision letters left our office in Nashville bound for the homes of Early Decision I applicants. It is with great excitement that we tell you this, as seemingly countless hours have been spent on your end and ours getting to this point. It is also with great pride: Never before in our institution's history has the applicant pool been so academically qualified, geographically diverse, and engaged in their communities.
If you've read past mailing day posts, you know that it's our policy to publish a comprehensive post only after EDII decisions have been mailed that details the most salient data of our combined EDI and EDII applicant pool. While we can't paint a complete portrait yet, we can let you in on a few highlights:
EDI applications were up significantly versus last year and the applicant pool presented the most impressive academic credentials that Vanderbilt has seen
Additionally, virtually all admitted EDI students were highly engaged in their communities, having received one or more significant honors, serving in major leadership positions while in high school, or distinguishing themselves in the fine arts and athletics
While this is undoubtedly an exciting time for Vanderbilt, we recognize that many of you will receive some tough news this week. And we know, of course, that telling you about the competitiveness of this applicant pool does little to mitigate the frustration of being denied admission. But we do hope you'll take it to heart when we say that not one of our decisions is made lightly. In fact, as we've said before, most applicants to Vanderbilt could succeed here, which is why our counselors labor over these decisions with great care long after most have gone home for the night – for many nights on end. Regardless of the decision you receive this week, we know that you will succeed in college and beyond no matter where you land.
Before signing off, we also wanted to mention that applicants living outside the United States will receive their decisions via email Thursday, December 15. Moreover, in the unlikely event that you do not receive your decision by mail, you may receive your admissions decision via phone on or after Tuesday, December 20. During normal business hours, we will be glad to direct you to either your assigned admissions counselor (if available) or an "on-call" officer who can answer your questions.
From all of us at the Office of Undergraduate Admissions, thank you for your interest in Vanderbilt and congratulations to the first members of the Class of 2016!