'monroe carrel jr childrens hospital'
Nov. 8, 2016—There are so many unique performances, speakers, and charity benefits that are happening every week on Vanderbilt's campus, but Delta Underground holds a special place in my heart. Every fall, my entire sorority puts together a show for which all the proceeds go to our philanthropy, Monroe Carell Jr. Children's Hospital.
---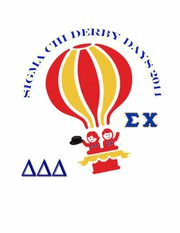 Mar. 24, 2011—Every year on Vanderbilt's campus there is a week where sleep becomes non-existent for sorority girls from the hours of 4:30am on, it is not unusual to see a girl pop out of a bush next to you when you are walking down Alumni Lawn to class, and all that loud music, yeah, it's coming...
---