Jordan Meza '21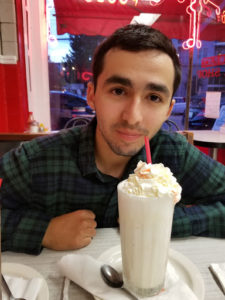 Hey all! My name is Jordan Meza, current sophomore in the College of Arts and Sciences, majoring in Neuroscience with a (possible) minor in Computer Science. On campus, I am a member of FirstVU and Club Tennis.
My first year and a quarter have been a pleasant surprise, to say the least. I came to Vanderbilt without any idea what college would be like, and now it's hard to imagine living anywhere else. I've learned so many things inside the classroom and out, from the basis of neural plasticity (super exciting!) to the art of going to sleep at a decent hour (still working on it!). And, I realize, there is so much more to learn! To learn about academia, to learn about myself, to learn about the world. I just have to keep my eyes open, and my mind more so.
College is a life-changing experience, and I hope each and every one of you get a chance to experience it. If you have any questions about Vanderbilt, or college life in general, I would be honored to hear from you. My email is jordan.a.meza@vanderbilt.edu.
My recent posts: