Caroline Lalla '19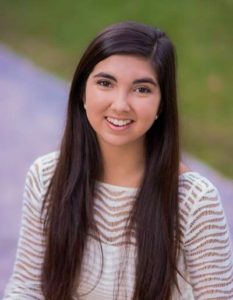 Hey guys! I'm Caroline, from Pawleys Island, South Carolina. Even though moving to Nashville wasn't as much of a culture shock for me as some of my friends, I'm absolutely loving exploring the city and all it has to offer!
Right now, I'm a senior double majoring in Medicine, Health, and Society, and Sociology with a double minor in Financial Accounting and Corporate Strategy, working in Healthcare Consulting after graduation. MHS is a Vandy specific major with a huge variety of really cool health policy classes that are great if you're interested in any career in healthcare, even PreMed!
As far as extra-curriculars, I'm involved in Vanderbilt Institute for Global Health's Student Advisory Council, where I work to write a global health related case for our annual case competition in February. I'm also a member of the Vanderbilt Programming Board, Greek Life, and Honors Societies on campus.
I'd love to share more about my experience at Vandy, and if you'd like to know more about anything I'm involved in or just about Vanderbilt in general please feel free to email me at caroline.lalla@vanderbilt.edu!
My recent posts: