Alaysha Harden '21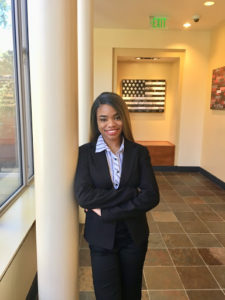 Hi!
My name is Alaysha Harden. I am from Chattanooga, Tennessee. I am a sophomore at Vanderbilt in the College of Arts and Sciences. I am currently in the early stages of creating a major that fits my long term professional goals. It is a combination of Psychology, Human & Organizational Development, and Child Development. I am also planning to minor in Spanish.
I am involved in New Dawn and Strands. I enjoy spending time writing, creating art, and doing hair or makeup. I spend most of my time surrounded by my friends in the Black Cultural Center. Additionally if you have a tough time recognizing me, it's probably because I change my hairstyle often with a variety wigs and braiding techniques.
If you have any questions or concerns about life at Vanderbilt, you can email me at alaysha.l.harden@vanderbilt.edu.
My recent posts: