Vanderbilt Outdoors Club
Vanderbilt has a unique club called Wilderness Skills (WilSkils), which offers student-led outdoors trips every weekend. I just got back today from a climbing trip in Jackson Falls, IL.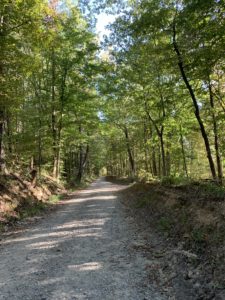 This was my second WilSkils trip and both experiences have been great! The best part is that you do not have to sign up for the trip until the Wednesday before so they can be very spur-of-the-moment decisions. Wilskils also provides everything for you so you don't have to be a camping expert to sign up for a trip!
The trips are a great way to escape the pressures of college for a bit, turn off your cell phone, and enjoy being outside. We left on Friday around 6 PM and drove to the campsite where we stayed for the next two nights.
Saturday, we rock climbed outdoors all day and even went night climbing with headlamps when it got dark. On Sunday, we drove back and went cliff jumping at a lake near campus called Percy Priest. This was a climbing trip but Wilskils also offers paddling, caving, and backpacking trips.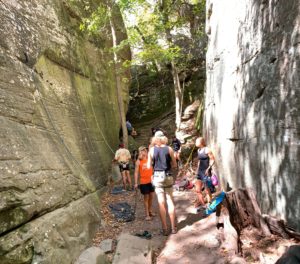 If you are interested in exploring the outdoors, love camping, or are looking to try something new in college, Wilskils at Vanderbilt is a great opportunity! Do not stray away from Vandy because we are located in a large city. Wilskils is a good way to stay connected to nature and enjoy seeing all the beautiful places the southeast has to offer.