Vanderbilt FAQs
Happy summer everyone!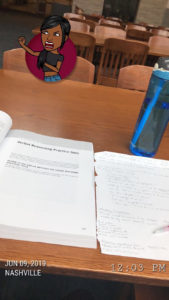 My summer has been quite busy so far but also very exciting. This summer I am a virtual medical scribe, studying for the GRE, and also hanging out with new and old friends here in Nashville. In addition, I am also working at the Vanderbilt Office of Undergraduate Admissions this summer and giving tours to prospective students, families, and high school college counselors. I only started giving tours about two months ago, but I truly love interacting with prospective students, like yourself! While giving tours, I am frequently asked a few questions about Vanderbilt, so this blog is all about answering some of these "frequently asked questions."
*Did you apply to Vanderbilt Early Decision or Regular Decision?
I applied to Vanderbilt Regular Decision. I was too scared to commit to any school Early Decision and then not like it. I have loved my three years at Vanderbilt so far though and would not have been disappointed if I applied Early Decision!
*What do you plan to do after life at Vanderbilt?
Since I am about to begin my senior year at Vanderbilt (quite crazy to think about), I have been thinking about this question a lot. My plan after graduation is to attend graduate school to pursue a dual degree program in order to obtain my Master of Public Health and Master of Business Administration. In the future, I would like to work either in hospital administration or for a federal health agency.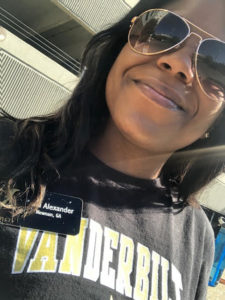 *How large is campus?
The short answer is that Vanderbilt is 334 acres, which seems pretty big at first. However, the longest that I needed to walk from one class to another is 12 minutes. You can walk from the farthest building of campus to the opposite end in about 25-30 minutes, which is an extremely rare walk for me. If need be, I just wait for the Vandy Vans to start running which travel to the main "hotspots" of campus from 6 PM to 3 AM.
*What's with all the construction?
Vanderbilt is currently updating a lot of areas of campus to improve them for when students return in the fall. A few of the major changes involve reconstructing houses on Greek Row, building a new Residential College, and repainting and repaving the pedestrian bridge that students use each day on campus!
*What is the most important lesson that you've learned at Vanderbilt?
For me personally, the most important lesson that I have learned at Vanderbilt is how to advocate for myself and use the resources available to me. I struggled with adjusting to studying for college exams, and I quickly realized how important it was for me to talk to my professors during office hours and to discuss the mistakes I made and how to improve in the future. Also, I realized how important it is to use the resources that Vanderbilt offers and that there is no reason for me to struggle on my own. I have taken advantage of the Writing Studio, Career Center, Tutoring Services, Health Professions Advisory Office, and Center for Student Wellbeing countless times during my three years here at Vanderbilt, and I definitely would not have succeeded without them.
Of course, if you have a question that I did not answer above, feel free to email me at ashli.alexander@vanderbilt.edu! I would be more than happy to answer any questions that you have!