A Year in Review
Hi!
I made my decision to attend Vanderbilt a year ago this month. It's crazy to think about how much has changed in that time frame. This decision really did change my life, which is something I often remember my high school teachers threatening us with. In all honesty, they were trying to make us take our lives and future seriously. However, if you plan on attending Vanderbilt you have clearly already been fairly focused, which I commend you for.
My suggestion is to "stop and smell the roses" so to speak; enjoy your acceptance and don't focus too much on the future. There are things that need to be done but take this brief moment and celebrate all of your hard work. If you are a planner like me you might be celebrating through preparing (I have to admit I spent way too much time on the internet trying to find out what I "truly needed" when moving away from home the first time). Basically, relax. You are going to be amazing (although if you are trying to get courses evaluated for credit make sure to turn in all of that paperwork as soon as possible to reduce future anxiety while picking classes). You are going to love Vandy; it has wonderful opportunities for involvement in the community and a healthy dose of southern charm. I was a little skeptical about moving so far away from home and to the South but Nashville has turned into a place I consider a second home.
My suggestions for this summer are to make sure to send all your paperwork in early (insurance, transfer credit evaluations, etc), getting more familiar with our wonderful YES portal (there are many opportunities I found looking through this), and visit Vandy if you haven't had the chance yet. I didn't make my decision to attend Vanderbilt until I visited on Mother's Day and saw just how beautiful the campus was.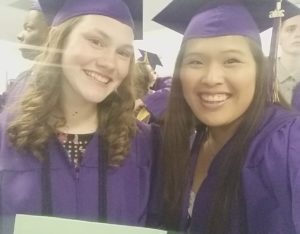 If you have any questions, feel free to send me an email at katie.hauck@vanderbilt.edu.