Why I Like Branscomb, And You Could Too!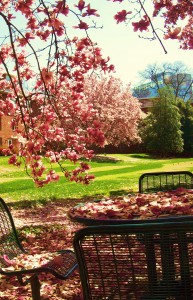 Talking to current first-years, I've heard mixed opinions about their potential move into Branscomb for sophomore year. Off the bat, I would encourage freshman to consider spending their second year in Branscomb Quad.
Branscomb can be a bit confusing, so for those of you who may not be familiar, Branscomb Quadrangle is actually four buildings! It includes Vaughn, Stapleton, Scales, and Lupton. Lupton and Stapleton are doubles, and Scales and Vaugh are suite-style for four people and a half bathroom. The four buildings enclose a large courtyard with a swing set! There is also a conveniently located Munchie Mart store in the Branscomb lobby.
I live in Scales, and it has been the best living situation. I live in a four-person suite with  a half bathroom, and it is super fun. Our floor is quiet and calm, and we are mostly all friendly. The rooms themselves are fairly spacious (but pale in comparison to my luxurious Stambaugh double).
However, the best part about Branscomb is the sense of community. This is strongest in Lupton Lounge, which is a large space to do work on the first floor of the Lupton building. My friends and I often do our homework in this room, and we run into so many other sophomores we know. It is great for seeing people, while also having a convenient place to do work close to home. In fact, I can't walk through Lupton Lounge without seeing at least one person I know.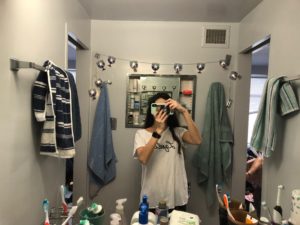 This sense of community is even present in the lobby. Walking into the lobby, I often run into friendly faces, and it provides a home-base for my friends and I who live scattered among the four buildings in Branscomb. Standing in the lobby with my friends or waiting for an Uber guarantees a friendly encounter.
So while the living accommodations may not be as beautiful as Commons, the living space is acceptable, and the feeling of togetherness and social opportunities make up for the lack of frills. So, to all current first-years, don't cry if you don't get into Kissam or EBI, Branscomb is another great option that I am confident you won't regret choosing for your second-year home.