A Summer Update
I definitely had a busy summer this year, but I enjoyed every minute of it. Of course, it involved many home cooked meals, my comfy bed, and countless hours of Netflix. But, here's an update on what I did this summer.
At the beginning of May, I traveled to Disney World for a few days. It was so much fun and definitely one of my favorite places to vacation. The relaxation and time by the pool were much needed.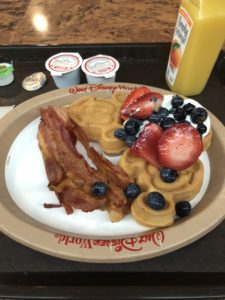 A few weeks later, my family drove to New York City. We visited the American Museum of Natural
History and the largest Chick-Fil-A in the United States! In addition, we saw Aladdin on Broadway, which was absolutely incredible! The scene with the magic carpet ride was my absolute favorite.
For the months of June and July, I worked in North Carolina with the Duke Talent Identification Program
(Duke TIP) as a Teaching Assistant for academically gifted rising 7th,
8th, and 9th graders. I participated in this camp when I was in 7th and 8th grade, so it was great to be back at the program as a staff member! Being able to make an impact on these students' lives and to challenge them academically was truly a rewarding experience.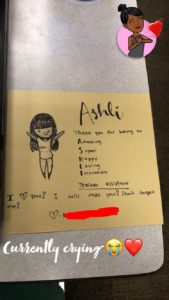 Before my summer officially comes to an end in a few weeks, I will be relaxing and getting things together to prepare for my return to the great city of Nashville.
If you have any questions about my summer vacation or would like more information about how to find summer employment through Vanderbilt, feel free to contact me at ashli.alexander@vanderbilt.edu!