Embodying Diversity: Rachel Miles
One of the most hardworking people I know, Rachel is the definition of determination and represents the interdisciplinary character of Vanderbilt. Not only is Rachel a musician, she is also a scientist. I'm so glad that despite her busy schedule she was able and willing to tell me about her story, which manifests in her tireless dedication to pursuing her passions.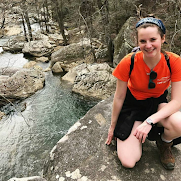 Hometown: Cleveland, OH
Major: Oboe performance in Blair, but also pre med!
How do you balance all your activities?
Time management(!!)
At the start of the week I go through and plan everything in 30-minute chunks. That way I can make sure I'll have the time to get everything done and seems less overwhelming, while also being flexible.
Blair life: For the first two years as a Blair student you have to take mainly Blair core classes, with only 1 non Blair course per semester. I've had to plan in advance which pre med classes I can take, and so far I've only had one science class a semester. But starting next year I'll have more time for the science classes.
Blair combo with pre med: It's definitely a lot, but having both the art and the science grounds me.
Campus involvement // jobs: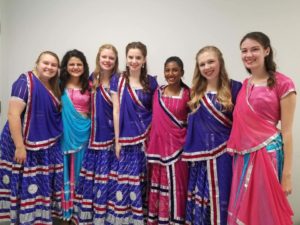 Oboe performances

Front desk at Hank house

Teach oboe lessons

Work in a research lab
Cultural showcases: I've been in Harambee and Diwali, and plan on doing the other two before graduating. Taking part in these showcases got me out of my comfort zone, and exposed me to other cultures. Even though campus might not seem super diverse at first, it does provide opportunities to try new and unfamiliar things.
How did you start playing oboe?
At first when I was around 4 I started playing piano, but it was a bit lonely, especially because of some health problems which required me to be on a breathing machine. Then when I was in 5th grade, around 9 years old I really wanted to join band, and even though with my breathing issue it seemed really unlikely, I set my mind to it and played oboe for the school band. I also changed doctors and treatment, so my health problem was not so bad anymore. By senior year of high school I was principal oboist in the Cleveland Youth Orchestra!
Deciding to pursue both oboe and pre med:
When applying to colleges, I knew I wanted to go somewhere that would enable me to pursue both of these passions, because I didn't want to have to pick just one for the rest of my life before I was even 20 years old! I also didn't allow other people, older people, to tell me what I couldn't do with my life: I would at least try. After getting accepted into Northwestern University's college of arts and sciences but not its music school, I toured around auditioning at different schools, and at each one they would say success in either field – music or science – would be impossible if I didn't just focus on one entirely. After auditioning at Vandy, I wrote a lengthy email to my now-advisor for oboe, and then I got in!
Why Vanderbilt:
It's a place that allows me, and supports me, to be both a musician and a scientist. I like everything about being here. Being at a larger university as opposed to a conservatory provides breadth of thought and variety of classes and activities, which in turn provide a healthy balance both as a musician and as a pre med student. The campus is beautiful and location next to a metropolitan city is great.
Advice // Pearls of Wisdom:
Do things with intention: don't just do something because of convention or for a resume, but do it because you actually want to. This applies for academics and extracurriculars.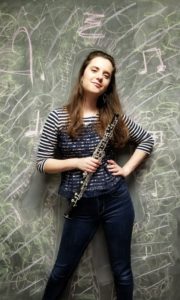 Don't let other people tell you how to live your life, because you know yourself best, and if you really want to do something, don't let people stop you from at least trying it. Let it fuel your fire. If you trust in yourself and put in the hard work, things will fall into place.