Room Tour: Highland Quad Four-Person Suite
Welcome to a virtual tour of my suite! I am a sophomore living in a four-person suite on Highland Quad, which is where many upperclassmen live. It is at a convenient location right across from the rec center, next to the Blair School of Music, across from Vanderbilt Medical Center, and about a 10-minute walk from main campus. The suite includes a kitchen, living room, bathroom, and two doubles. This is just one example of the many housing options that upperclassmen can apply to.
This is the living room. As you can probably tell, my suitemates and I went with a colorful boho style. My favorite part of the living room is the huge window that lets in a ton of natural light.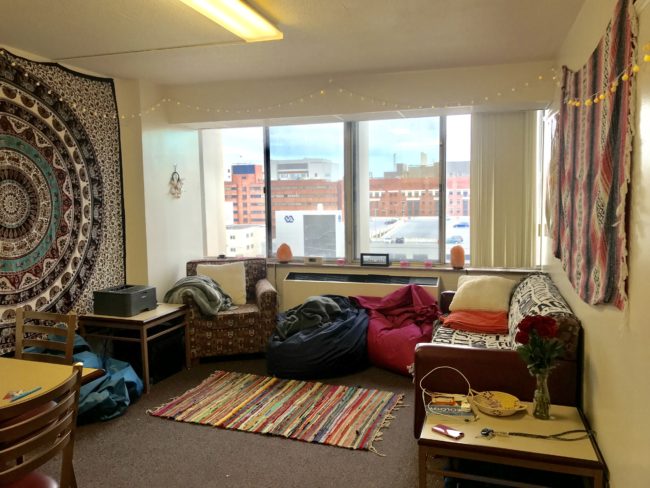 A perk of being on the 10th floor is the view from our window. It snowed on the day I took this picture, and watching the snow accumulate on the tops of buildings and cars was pretty awesome.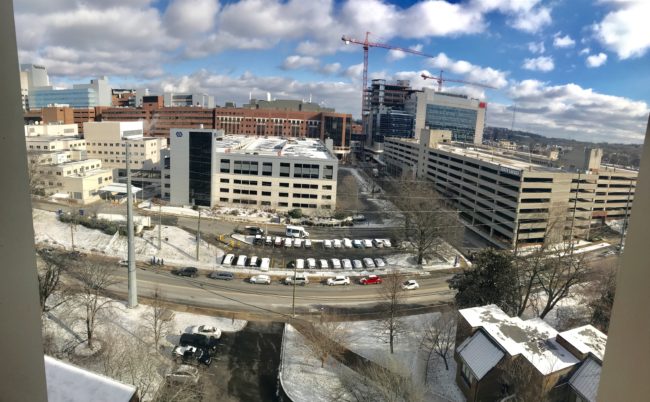 The kitchen and front door are on the other side of the living room. The closet next to the front door is great for holding shoes and coats.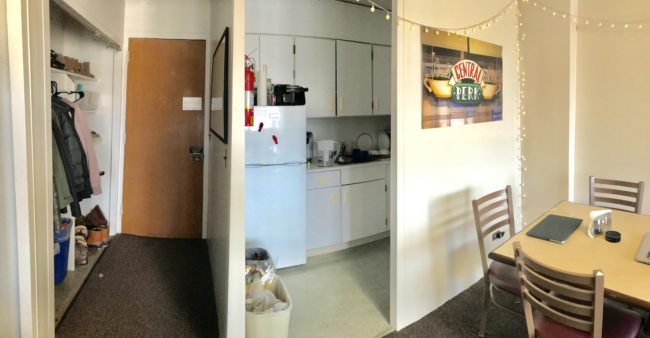 This is the hallway to the bedrooms, bathroom, and extra storage closet.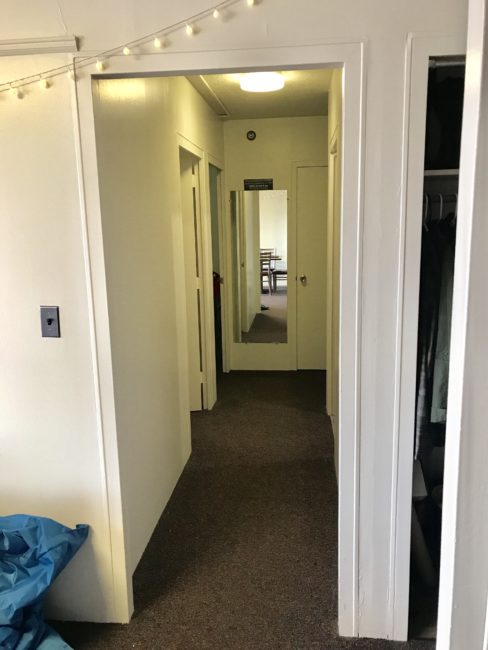 Here is my bedroom. This is the smallest that dorm rooms get at Vanderbilt. Nevertheless, my roommate and I try to make the best of it. Bunking our beds really helps to maximize the space. I didn't take a picture of the other bedroom because it's essentially a bigger version of this room.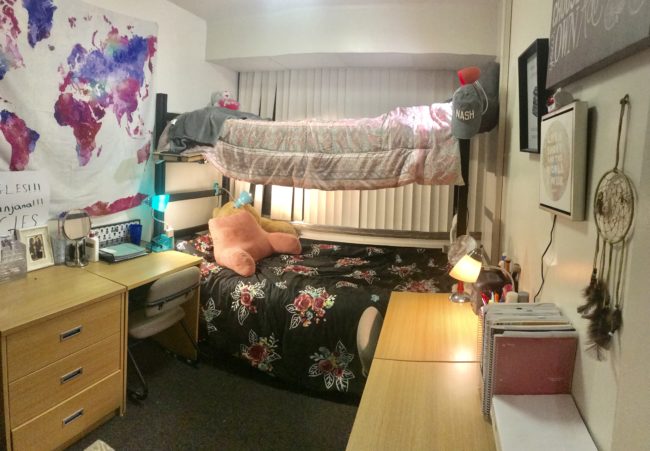 This is the bathroom. This shower curtain is definitely my favorite part of the entire suite. I'm not gonna lie, sometimes it spooks me out a little, but I still adore it.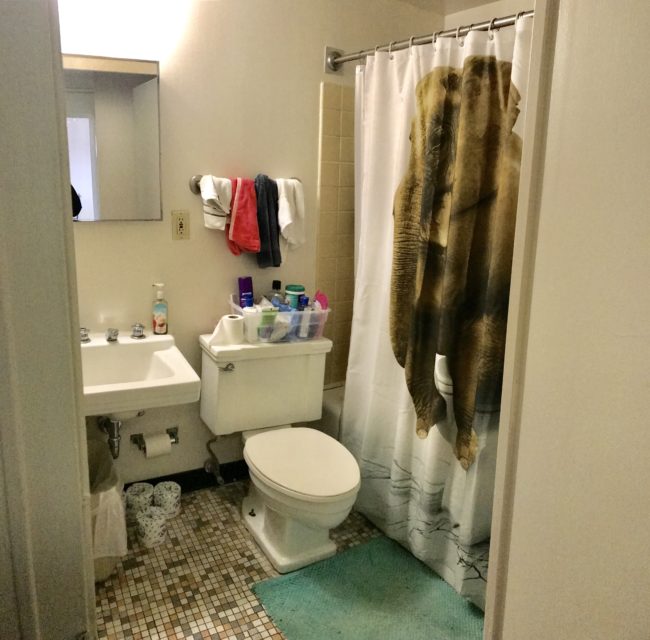 And that's it! Thanks for reading! As always, if you have any questions about dorm rooms at Vanderbilt or anything else, feel free to email me at lanxi.liu@vanderbilt.edu.