Vandy Meals: A Day in the Life
As a junior, a lot has changed since freshman year regarding my meal plan. This year, I decided to go on the 14 meals a week plan, while sophomore year I had 19 meals a week, and freshman year I had 21 meals a week. I mainly decided on this change because I'm living in a Towers suite this year, which means I have a full kitchen to cook meals in! However, I am definitely still using every swipe of my meal plan, whether to grab a meal or snacks at Munchie Mart.
For breakfast, my absolute favorite thing to eat is an omelet. Rand, the main dining hall, has made to order omelets Tuesdays, Thursdays, Saturdays, and Sundays, while Commons, the freshman dining hall, has them on the remaining weekdays as well as on the weekends. An egg white omelet with tons of veggies is always my breakfast go to before my early Tuesday/Thursday class.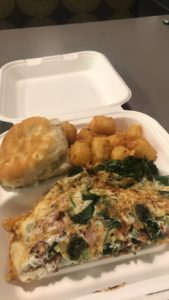 Because I scheduled my classes to only have a short lunch break, I often each lunch in Rand- the most convenient location. In my opinion, Rand has the best variety of lunch options too! One of my favorites is a Randwich, which comes from a made to order sandwich line in the cafeteria. And, an added bonus to the yummy sandwiches is that the ladies who make the Randwiches are some of the friendliest workers at Vanderbilt!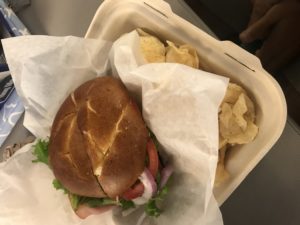 For dinner this year, I've been trying to cook my own food. But, on Thursdays I often find myself at Nama for half priced sushi. Nama is one of the restaurants "on the card," which means you can pay for your meal using Meal Money that is loaded on your Commodore Card. A fixed amount of Meal Money comes with the meal plan, so I tell myself it almost counts as eating on campus!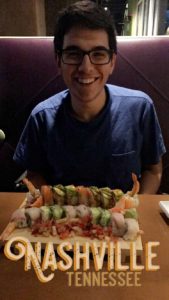 All in all, there are lots of great dining options between the multiple on campus locations and the 29 Taste of Nashville locations. And every year, the options are changing and expanding, so there's always something new to try!