Just do… everything! Status of Everything: Almost 37.5% Completed!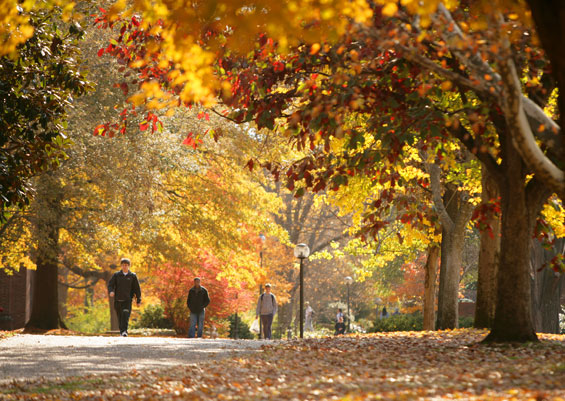 The sheets are so soft, the room so clean, and food is everywhere. Also, everything is paid for. Life is wonderful.
Yes, I'm home. HOMEEEE!!! The excitement is not containable.[Note; You may also see the word "excitement" or "excited" rather overused in this post. Apologies in advance :) ]
I haven't been home since the last week of May, when I left Dallas to go back to Vandy to work as a research assistant in the summer session of the SyBBURE Searle Undergraduate Research Fellowship. Life was fun; I took lessons at Blair with another teacher, stayed in an apartment with three other girls, and learned to actually buy food at Kroger. But there's something about coming home to a place that you know, where you don't have to talk to people if you don't want to, where you can burrow among the sheets and covers and read Great Expectations. And goodness, it's so refreshing.
1)      University Catholic:  I'm going to go into this in much more detail in another post, but this year, I'm a first-year girls' bible study leader for UCat. It's been crazy, it's been wonderful, it's been so eye-opening. Through the three studies I run a week, God has taught me so much about reaching out to freshmen and making them feel welcome. Last Tuesday, I also applied to be UCat's Human Pillar, a position that I will hopefully receive before Thanksgiving!
2)      SyBBURE Searle Undergradute Research Program: As part of SyBBURE, I work over seven hours a week between meetings, personal research, and my group project research. For my personal project, I work on the mathematical modeling of cellular behavior using MatLab. The work is incredibly intellectually engaging and challenging, leading to semi shouting-matches with a certain computer in Featheringill and many sudden explosions of joy when things finally, finally work. For my group project (worked on with other members, also pursuing their own personal projects), we are collecting information on how to create a better violin instructional book for children. Although different from my personal project, it's so helpful to work on a research project in a collaborative environment where anything is (pretty much) possible.  SyBBURE is awesome, yo.
3)      Cornelius Vanderbilt Scholars Council: After so many emails, Skype calls, and planning with the amazing Dean Morgan, the CVSC formed this year. Created by the Cornelius Vanderbilt Scholars, the CVSC will eventually reach all College Scholars in the College of Arts and Sciences, and hopefully establish sister CV councils in Engineering, Blair, and Peabody. The council consists of three chairs, this year Jason Thome, Samantha Smith, and me, as we were the founders of the CVSC this August. With each of us doing what we do best, Jason is the head of our Community-Building Committee, Sam is the head of our Event Planning Committee, and I am the head of our Public Relations team. It's incredibly exciting to have created a council that will eventually reach so many people, and we're so full of ideas .
4)      For All Life: This year, I'm the secretary for "For All Life," Vanderbilt's only prolife organization. We are focused this year on reaching as many marginalized populations as possible, including the unborn, because we believe that being prolife is about reaching every population which may feel "apart and other," including those who experience sexism, the homeless, and the mentally ill. With that in mind, we are developing a relationship with Hope Clinic, our local pregnancy resource clinic, volunteering for women who are looking for options in difficult situations. A month ago, we hosted an event called "It's A Girl," which talked about sex-selection and its causes and effects in India and China, especially its connection with gender inequality in the United States. We also volunteered at Hope Clinic's Thanksgiving event for their clients. In January, we will screen "It's a  Wonderful Life" and talk about mental health and how much each life matters, even when life seems so dark. We're also planning on tying blankets for homeless people (with Christmas music!) during the event, so we'll impact as many people as possible! In  April, we will host a panel on the beginnings of life from a biological, spiritual, and mental perspective called "Where Does Life Begin?" We are incredibly excited for the opportunities ahead. And also really nervous.
5)      W.O. Smith Music School/Harmonies for the Elderly/Alive Hospice: On Tuesdays of every week, I teach 45-minute lessons at W.O. Smith Music school, about five minutes away from Vandy. W.O. Smith is truly an amazing way of reaching low-income, minority children who may otherwise not receive music lessons. Once a month, I play music in an ensemble for Harmonies for the Elderly, an organization which reaches out with music to nursing home patients with Alzheimer's and dementia. And two to three times a semester, I volunteer at Alive Hospice, where I play music for their residents. I absolutely love reaching out to people with the skills that I have been so fortunate to have, and each of these opportunities is so meaningful.
6)      Shadowing/Preparing for Medical School: Besides increasing my understanding of chemistry this year while concurrently taking bio lab (super time consuming and fascinating!), I've started attending events of the Catholic Medical Association (Nashville Chapter) as well as the Society of Cosmas and Damian, which is the Catholic medical students' organization at Vanderbilt Medical School. The faculty sponsor, Dr. Wes Ely, is absolutely incredible, and I am so fortunate to have met him. His views on being not just a physician, but a Catholic physician, have deeply impacted my view on the medical profession.  Both he and Dr. Terhune, a surgeon at the VUH, have become my mentors, giving me advice and encouragement even when life seems super difficult. In the past summer and this semester, I've also had chances to shadow at the MICU at the VUH, as well as University Pediatrics! This next spring, as part of my Practices of Everyday Care honors seminar, I'll also get to shadow at one of the ICU's at Vanderbilt. I can't tell you how pumped I am : )
So there you have it, folks! That's my life in what is definitely not a nutshell. (More like an oak tree. And I'm sure there are things that I've left out. So an oak tree with bare branches. Anyway.). If you have any questions about any of those things, definitely email me! And I'll be getting more into each of the things that I talked about in future posts.
I hope that y'all have a great Thanskgiving! <3
love,
Sophie