College Talent Tour!
A really exciting thing happened! So last year I was in a talent show (see blog talking about it here: Vanderbilt Star) and it was so much fun to perform right on campus! Then, a few weeks ago I got a Facebook message from someone who had hear about me performing at Vanderbilt Star and had actually watched some of my YouTube videos (my channel is here just in case you want to stalk, totally okay). He told me about this cool opportunity of auditioning for a show he is producing called the College Talent Tour. They travel to colleges across the country in search of talent for the live show, as well as having the goal of creating a musical community amongst students country-wide.
It sounded amazing, so I sent in a video for my audition, heard that I'd made it to the next round of live auditions, what they call "boot camp", and then later found out that I made it to the live show! The "boot camp" happened today and the audition itself was a lot of fun, getting to meet some of the people behind the start of this project and to see how passionate they are about it, about music, and about all of us! It's so cool. Even more, we spent the rest of the day filming a promotional music video for the song! First, we were walking around Nashville to film lip-synching and dance scenes before heading back to record the vocals. It has been such a whirlwind of a day, and I can't wait to see how the final video turns out!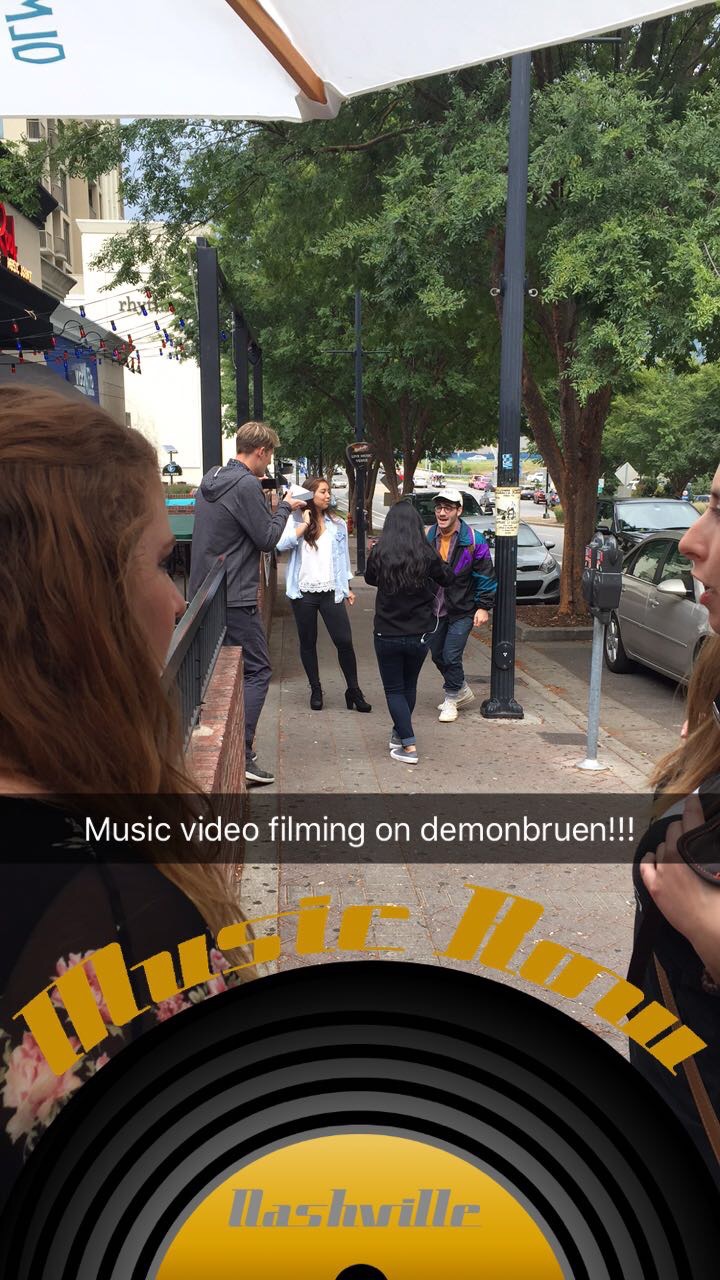 I'm feeling pretty surreal; I never thought I would be filming a music video in Nashville! That truly is any songwriter's dream, and it totally happened to me. And it was so much fun! There ended up being four Belmont students in the mix and the eight other contestants are from Vanderbilt. Some of the Vanderbilt students I had known before, but got closer with today and others I met for the first time today and we all got close pretty fast! It was such a fun group of people and music truly is the greatest thing in the world so the combination of bringing people together through music and feeling like a star while filming the music video made today amazing.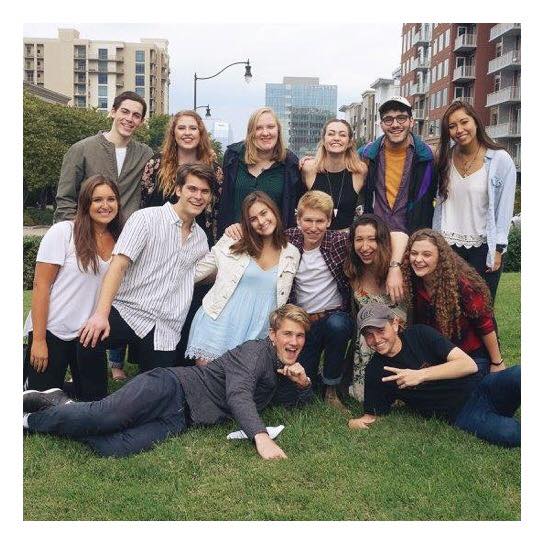 I'm so excited for the live show, which is October 18th in Saratt (a student life center on camps-they'll have it on Belmont's campus next year to be fair!) and I'm constantly amazed by the amazing opportunities that present themselves both in Nashville and at Vanderbilt.