The Obligatory Philosophical Post
Where do I even begin? I could ramble on about how nice it is to return to campus (though I've been back for nearly a month at this point), how despite the humidity and the heat, which now fade quite pleasantly into early autumn, I find no fault in this place, and how my classes are aligned and treating me well. That's easy to articulate–define, summarize, and voila, school is back in session. That does little justice to the spirit of Vanderbilt, though, and while it's essential to have those perspectives (and doubtless I will provide them soon), I feel it's necessary to extend myself on this occasion. So after having provided a rather circuitous introduction, here are a few pictures to encapsulate my favorite university.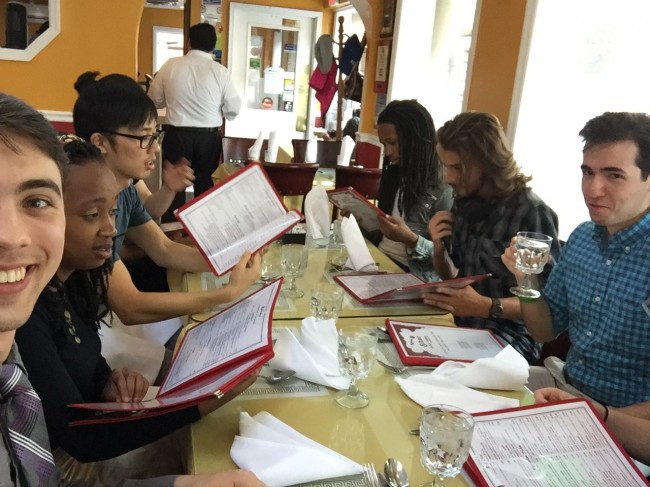 This was a good meal in every imaginable sense of the word.
As veteran readers may recall, I am in a Mayfield Project–don't worry, you'll be hearing more about that later. One thing we wish to do is to have house meals so that we can begin to understand each other and our cultures better; we decided to have that first meal in Sitar, just off the north end of campus. The food at this restaurant, though regrettably average-portioned, was delicious (I promise this isn't a Yelp).
Even better was the atmosphere of eating with friends. Most conversation was confined to the culinary: a few of us shared our experiences of cooking within our cultures. Nonetheless, it was, intellectually, an open space, and that's so Vanderbilt. Whether you're having a meal, piping up in a seminar, or (as you'll see) performing at an open mic night, there are so many opportunities to get involved with your peers and just think.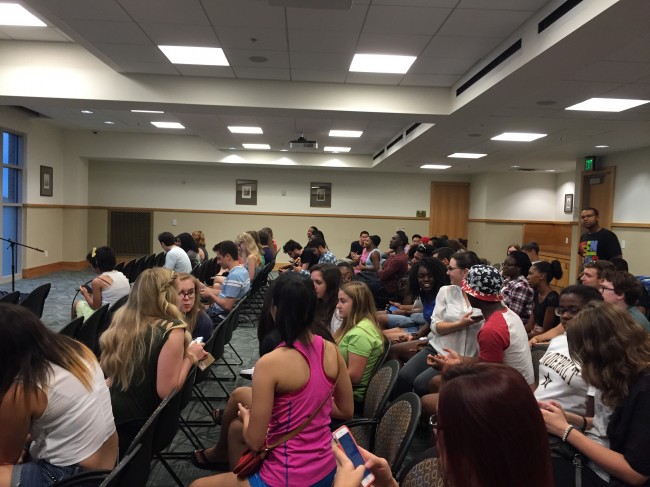 This is one such opportunity. For a solid three hours, poets of all experiences levels, backgrounds, and perspectives took the mic and said their pieces, delivering everything from hilarious comedy performances (moi) to stirring feelings about life on campus and how to improve it. Foremost, this open mic was a chance to share; beyond that, it was a chance for people to reflect, to construct better versions of themselves through the challenge of poetry. And if poetry isn't your thing, maybe stuff like this is: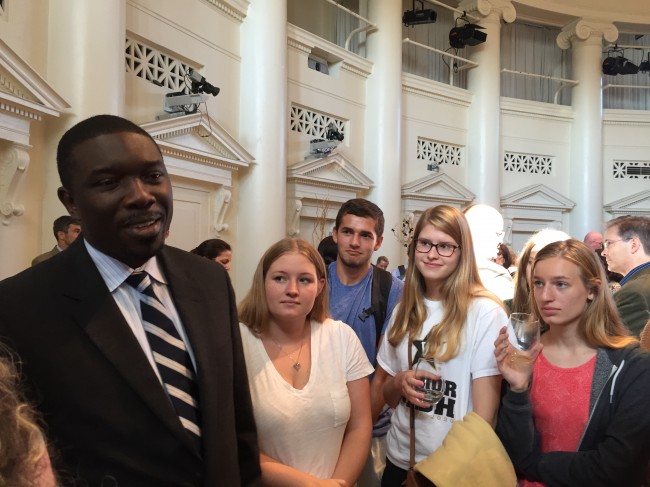 This is just one of many guest receptions/lectures that Vanderbilt hosts throughout the year. This particular event was hosted by Peabody College because the man you see is the new director of Metro Nashville Public Schools (MNPS). Yes, we could just ask this hotshot of education anything we wanted! It was an amazing experience, conversing with the expert who will direct the lives of hundreds of thousands of students across his career. And stuff like this happens all the time around campus.
But maybe you're more into the relaxing scene. How about an event like Live on the Commons, where you can listen to free music, eat free food, and enjoy invaluable company?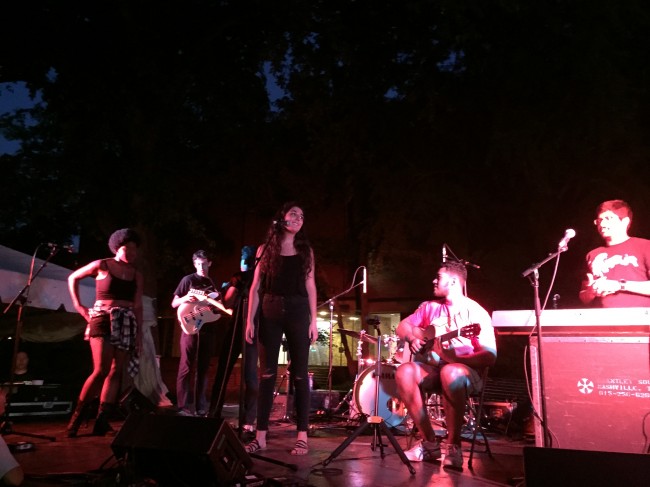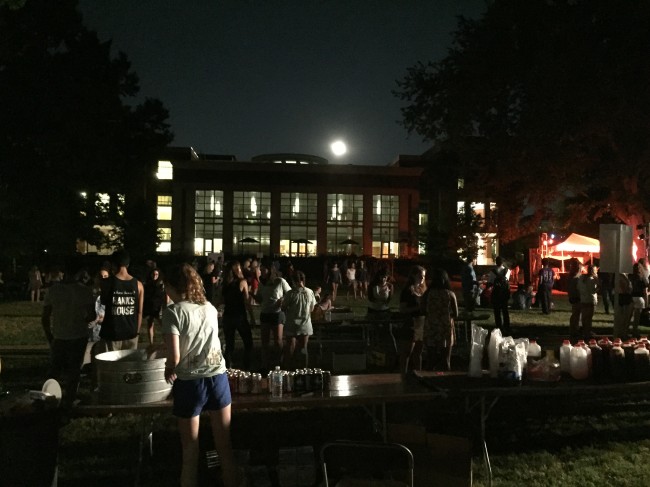 I'm clicking my red shoes, and I'm telling you there's no place like Vanderbilt. There's no place like my school. There's no place where I can be taking eighteen hours (more on that later) and feel satisfied with my education and free to chill whenever I want. There's no place where I can meet some of the most brilliant field leaders and learners and feel like my peers are collaborating instead of competing. I know it sounds pretentious and haughty to saw this–I don't mean it that way, but this is the best way to say it–but I truly believe I am at the best university I could be. The people are happy, everyone, and the classes push you not for the sake of pushing you but for the sake of guiding.
Where do I even end? Of course, I think we can all infer the answer to that.
This is my school, and I love it.
I'll be writing so much more on exactly why I love this school, but for now I bid you adieu. If you have any questions or talking points, feel free to send me an email at matthew.austin@vanderbilt.edu!