Is it Dogs or Doges?
This semester, I've gotten involved with Vanderbilt-Pakistan Connection (VanPak for short), an organization that connects student teachers from Vanderbilt with young students in Pakistan to teach them English over video call. We call in once a week, during the regular Pakistani school day, so from 10:00 PM to 3 AM Nashville time, to facilitate their lessons with fun, interactive games or pop culture from the US.
I never really saw myself doing something like this because I've tried my hand at teaching before, and it wasn't really for me. So trying to teach English to kids 8,000 miles away was a really daunting concept, but as a native Urdu/Hindi speaker I knew I could be really useful to the organization.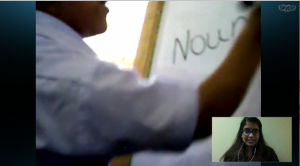 Each teacher has a partner who is another student at Vandy, and we can take turns teaching each week, which lowers the commitment level to twice a month. One of my first lessons involved teaching the difference between singular and plural nouns. Seems easy right? Well, the internet was not being my friend that day and there was no sound for any of the lesson. We had to use a weird mix of white boards and interpretive dancing to get the message across. Despite that, the class went really well and the kids grasped the lesson instantly. For some reason though, they had trouble with the plural form of "dog" – many of them wrote down "doges" instead. I doubt they were referencing the popular meme, but if they were that would be pretty cool.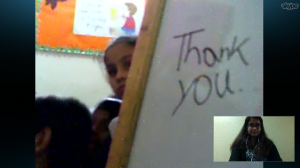 The whole cultural exchange is really interesting because the kids always have questions about things that I view as mundane and ordinary like American cuisine or fashion. I'm excited to see how the rest of the lessons go!
If you have any questions on VanPak or similar tutoring/cultural organizations, please email me at farah.arif@vanderbilt.edu!
Farah