Choirs and Culture
The past week was pretty solid, especially considering it was the first back from spring break. My classes have me loaded pretty well, but not so much where I couldn't enjoy everything the weekend has to offer!
But first, a follow-up on my last post: I was not able to attend the pre-law workshop, but I was able to meet with an important professor at Vanderbilt Law School–his name is Glenn Funk, and he's the District Attorney for Tennessee. A talk with him and three other law students gave me an overview of law school life. Evidently, the first year is difficult, but the next two are whatever you make them into. I wasn't expecting that much leeway.
Of course, I always think about the attitudes of the people I talk with, and I perceived a welcoming attitude through the entire time we talked. It's good to know that's just a general Vanderbilt thing.
The weekend, though! Of course, I attended an event called "A Cappella Arch," which took place beside Calhoun Hall and underneath its vaulted-arch walkway. All the vocalists sang wonderfully, especially our very own Melodores! It's something like a mix of pride and envy I feel when I see such talented people perform: I'm thrilled to see my peers engaged in something they love, but good grief, I wish I were as good as they are!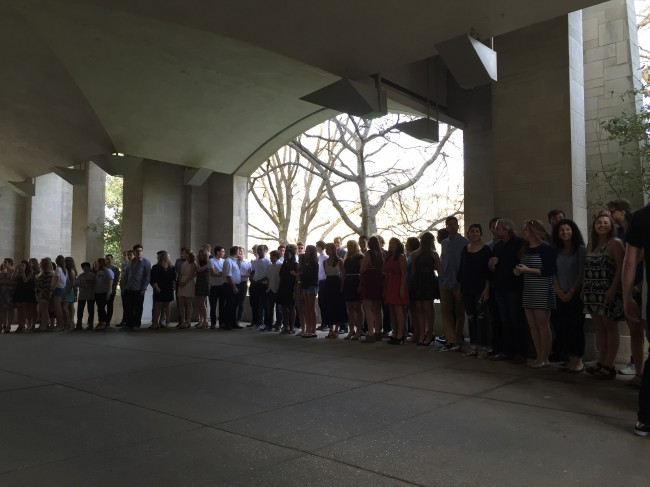 Speaking of talented people, I was privileged to welcome the newest group of MOSAIC scholars to the Vanderbilt campus. MOSAIC is a multicultural recruitment program designed to showcase the best of the university in one, jam-packed weekend. My prospee, CJ, seemed like a go-getter, what with his outgoing spirit and garrulousness, and I can only imagine the bulk of the students who visited were just as excellent. While I was not able to document their experience, I was able to capture one of the most important events–a pancake breakfast at midnight!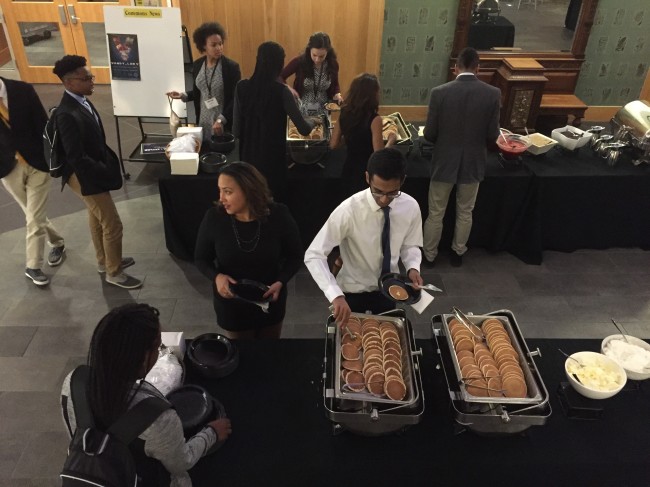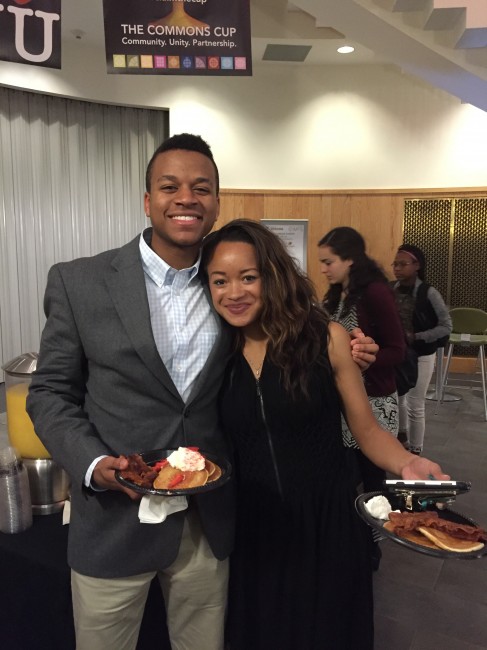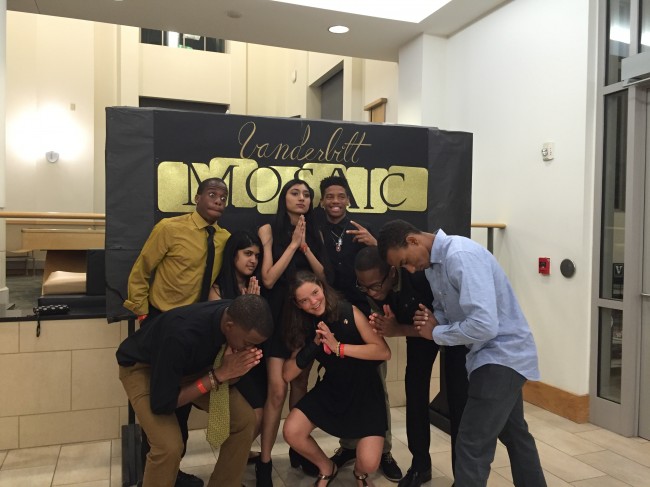 That's all for now, but stay tuned: tomorrow, I have plans to publish a completely substanceless yet adorable article!