We'll Call This Part Two
Wow, a lot can happen in just two weeks!
I'll give you the run-down on the excitement in just a moment, but first, here's some context into my academic life for the upcoming and currently proceeding semester:
Feminist Theory — This advanced English class explores the various aspects of the feminist movement, its definitions, its history, and its applications to society. In a class of about twenty people, passionate discussion about such a topic is inevitable and wonderful. I'm taking this class both because it satisfies requirements for my degree and major and because I believe feminism is an important movement in today's world.
Biological Anthropology — This is an introductory anthropology course that focuses on the evolutionary side of human development. Thus far, we have received lectures and readings about basic genetics and the applications thereof. This is this last course I need to satisfy my Math and Natural Science (MNS) requirement for AXLE, Vanderbilt's liberal arts requirement.
Law and Society — This advanced sociology class studies the relationship between, well, law and society. The flow and ebb of the influences each holds over the other are actually quite fascinating and deeper than I had anticipated. This class is tailored for discussion, so every meeting we have, students and the professor readily exchange ideas about the topics at hand. I initially took this class as both an interest class and a way to satisfy the Social and Behavioral Science (SBS) requirement for AXLE.
Introduction to Poetry — Unlike what I had expected, this class focuses on the analysis of poetry, not the production of it; this does just as much good for one's writing, though. Every class is highly discussion-oriented. This class satisfies the 1000-level writing requirement for AXLE (I guess you may be noticing how prevalent AXLE is at this point).
Shakespeare's Legacy — This class examines possible reasons as to why Shakespeare became such a lasting influence in the literary world. The setting of the class is fairly intimate; it's in one of the many seminar rooms on the Commons, and mine happens to be in Hank Ingram. This class is a First-Year Writing Seminar (FYWS), which is a super mandatory part of AXLE.
(If you have any questions about my classes or academic goals, feel free to email me at matthew.austin@vanderbilt.edu!)
I've been loving all my classes so far, mostly because all but one is discussion-oriented. I feel like discussion, or rather, social interaction, is one of the key aspects of the college experience. That's why the past two weeks have felt successful, especially outside of the classroom.
Since I've been back, I've been spending oodles of time with my squad, and unsurprisingly, we're as tight as ever (we've even decided to apply for housing in a Mayfield Project, but I'll talk about that in another article)! Just check out some of the stuff that we've done: we had a secret Santa, celebrated the birthday of our friend, Ethan, and a couple of us went to see a rather bizarre play that was the result of a "Twenty-four Hour Production"!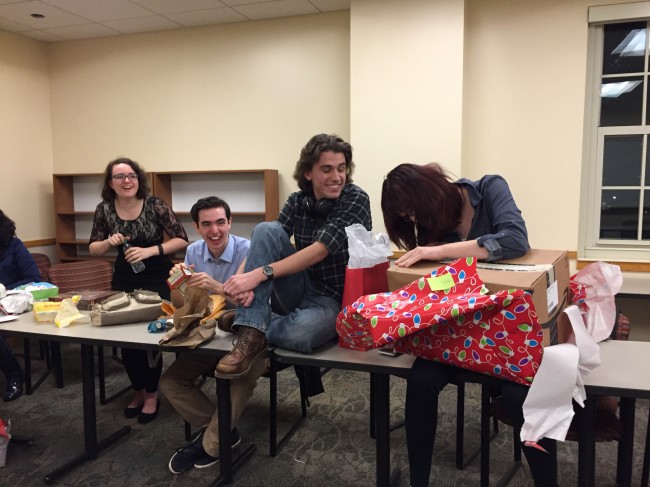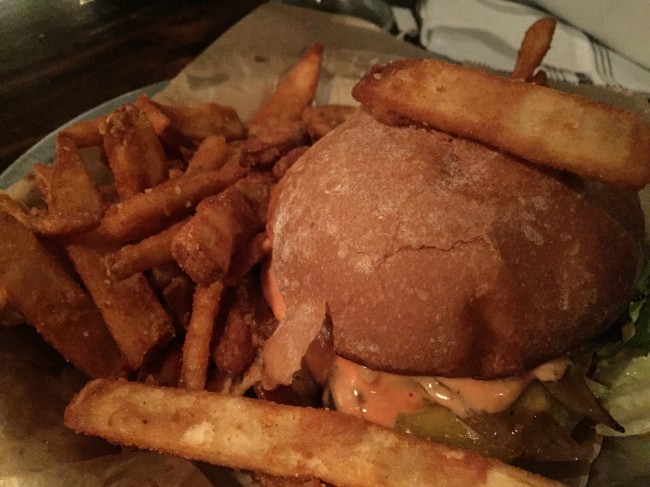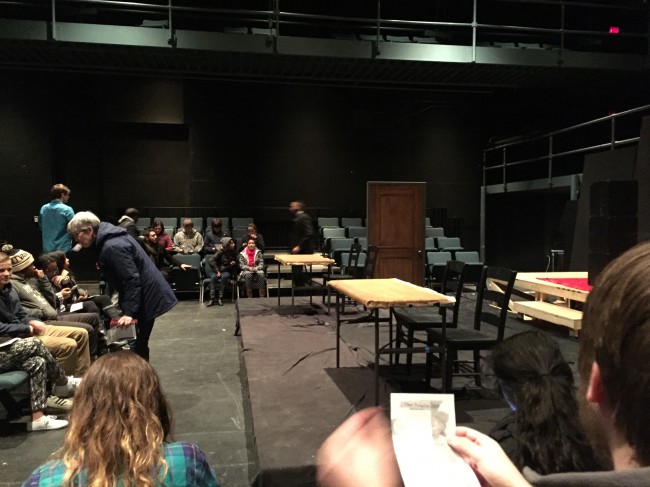 Scattered between then and now were all sorts nuances that reminded me of how much I love living here. Whether it's in spending time with my friends, walking beneath our arboretum sky, or struggling to find the time to do everything I want to do (which is a very positive thing), I love it here. I can't even describe to you how much more I love it covered in snow.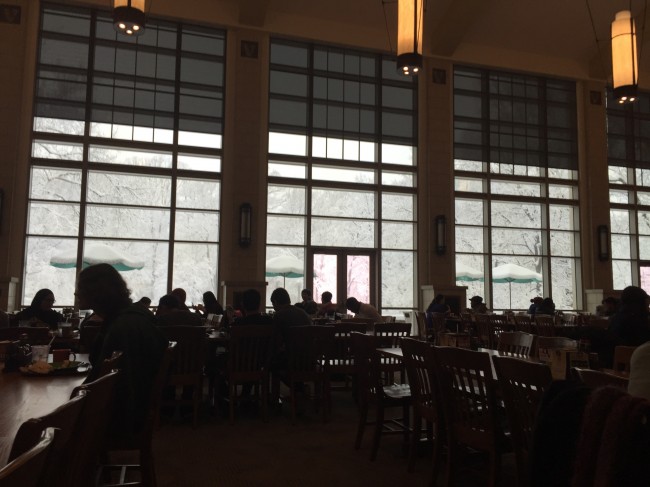 My fellow bloggers Aditi and Lee have already documented the sudden wintry outburst, but it doesn't hurt to emphasize how awesome it was (and still is)! The magnitude of this "blizzard" is quite uncommon in Tennessee, so it was quite the spectacle to see a bunch of novice snow-goers floundering around in the stuff (I'll admit, I was one of them). Unfortunately, snow melts and reality resumes, so it'll be back to the grind soon.
Admittedly, we've had an easy transition back into school: first it was the syllabus week, and then MLK Day and the snow day made this an abridged week. Tomorrow is different, though. Tomorrow, I really gear up to take on the rest of my first year!