VPB: Speakers Committee
There are literally hundreds of student organizations on campus, and one of the biggest ones is the Vanderbilt Programming Board or VPB (Vandy loves its acronyms). VPB is an umbrella organization of smaller committees such as Homecoming, Speakers Committee, CityVU, The Music Group, The VenUe, and Vandy Fanatics.
This past week, I attended a Speakers Committee event, a discussion on free speech and diversity on college campuses. With many new developments related to these topics on college campuses across the US (and the larger election season), free speech, political correctness, diversity, and racial sensitivity are trending topics, and I wanted to learn more about them.
The discussion was moderated by Dr. Dobson, an eminent professor on campus, and the guest speakers were Jelani Cobb, a staff writer for the New Yorker, and Greg Lukianoff, President of the Foundation for Individual Rights in Education (FIRE). The discussion explored many issues, offering different, even polar-opposite perspectives about them, and I had a great time hearing from the speakers. They also took questions from the audience, and I learnt a lot from the well-formulated questions my fellow students asked, and the comprehensive responses to them.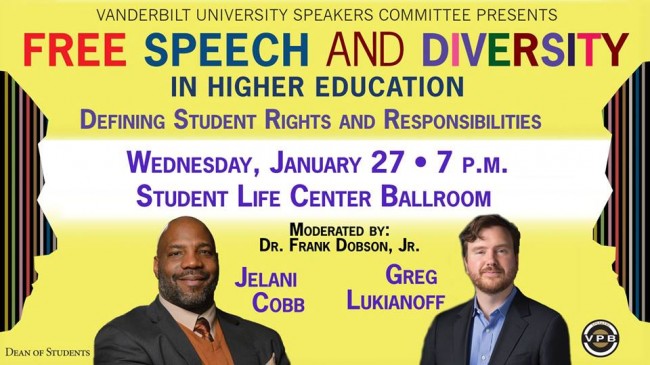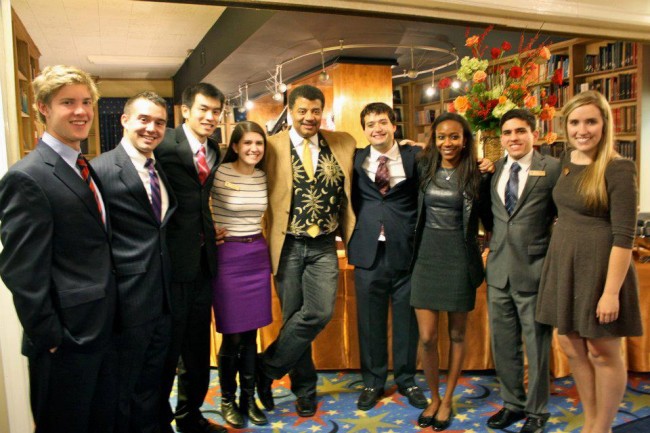 When people ask me what I love about Vandy, it's hard to list just a few things. But one of them is the stimulating intellectual atmosphere it nurtures. Many times, it's easy to get caught up in the Vanderbubble of classes, social life, and internship applications, but with organizations such as the Speakers Committee, I get to hear opinions and perspectives about current issues which challenge me to think in different ways, and inspire me to learn more about events that I have a superficial knowledge of.
The Speakers Committee brings in many different speakers, from Bill Nye to Josh Radnor, from Rudy Giuliani to Ellie Kemper. The best part is that these events are FREE for undergraduate students, and we get to hear celebrities, intellectuals, and movie-stars share their stories in a more personal setting, with questions welcome from the audience. Can't wait for the upcoming events!