Why I Love Having My Guitar in Nashville
Music City, USA. That's not the reason why I chose to come to Vanderbilt, although it totally is. I'm in love with music and have been for as long as I can remember. I grew up in a musical family, with everyone playing guitar and each holiday full of sing-alongs and jam sessions, and I could not be more grateful. So, when it was time to decide whether or not to bring my guitar with me to college in Nashville, Tennessee (I've been playing since I was 9), it was a no-brainer.
In fact, the first time I visited Nashville to look at Vanderbilt, my entire family wanted to come. Loving music as much as we all do, no one wanted to miss the chance to tour this city. So, my mom, dad, sister, brother, and brother's fiancé all made the trek down South to check out Nashville. High on my list was stopping in a music shop to play a guitar, just so I could say that I "played guitar in Nashville". Unfortunately, our schedule was pretty packed and whenever we did have the time to stop at a music store, they were all closed. Lucky for me, I ultimately got my chance.
I remember the moment clearly-it was move-in day. After we had my room unpacked, I picked up my guitar. And I played. I'm sure it was a Taylor Swift song or something, nothing too life-changing (although please, some of her lyrics totally are). But I remember us all exchanging a look, because it was truly magical. Now, not only was I playing guitar in Nashville, but I was playing guitar in Nashville where I now lived. Nothing could top that. Until, that is, I started to perform.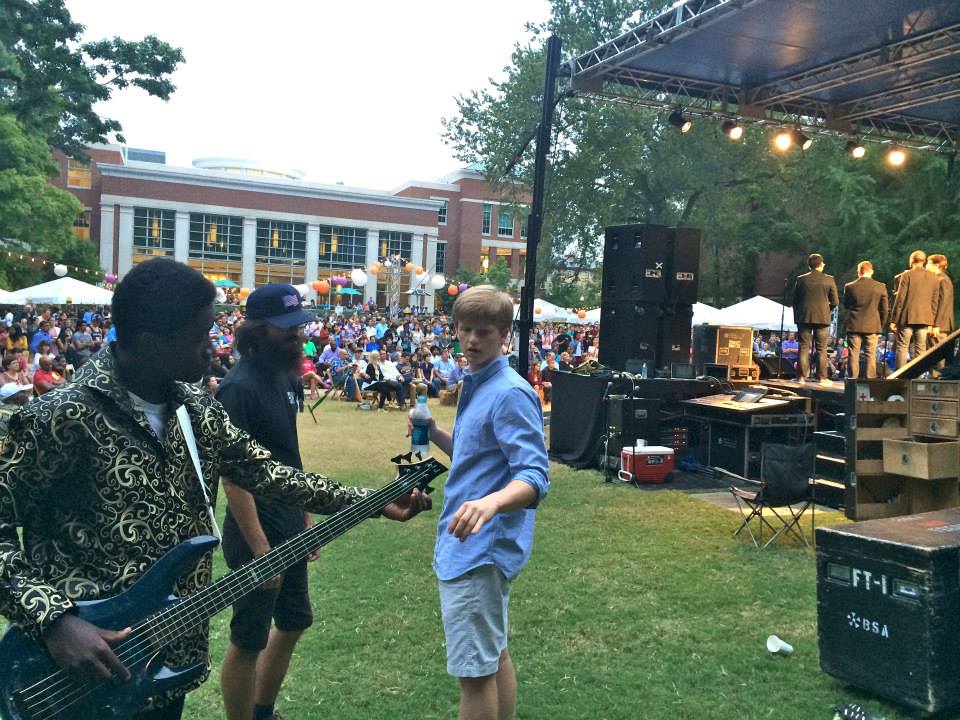 A few weeks into the first semester each year is parent's weekend. It seems like it comes so fast, but especially last year as a First Year, I was ready to see my family again. There was a performance called "Fall for the Arts" that you could sign up to play in. At this point, I had started jamming with some guys I had met who played the guitar, one played the base, and a few of us sang. I was able to convince them to perform with me for our parents and for the other hundreds of people who showed up for the event (we had no idea how big it would be!) The stage was the coolest thing ever-it was facing the main area of grass where they had also put some hay barrels for people to sit on. There were tents and tables around the outside where people could buy tickets and get food. There were strings of lights everywhere. Looking out at the crowd, I couldn't help but think how grateful I was that I brought my guitar with me to college, to Nashville, and to those Memorial House jam sessions when they encouraged me to join in. I've performed at many other campus events besides "Fall for the Arts", but that remains one of my all time favorite performances. It showed me what was possible for music on this campus and in this city, and I've been trying to take advantage of it as much as possible ever since.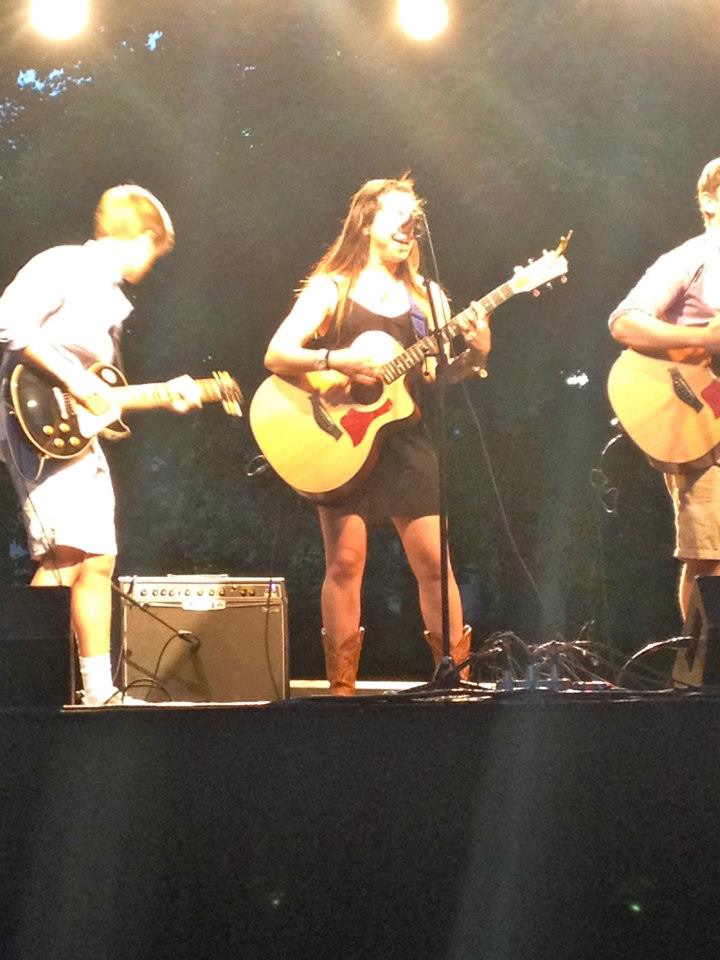 Here's a video of us performing at Fall for the Arts 2014!