The Most Wonderful Time of the Year
Ah, finals. A season during which you can catch the college student in their most natural state (which, for me, is wearing sweatpants and a T-shirt that's four sizes too big, hair unwashed, sitting curled up in a coffee shop somewhere as if my appearance is at all socially acceptable and frantically copying notes).
I'll let those of you who aren't yet undergrads in on a little secret: Finals week is going to be stressful no matter where you end up attending college. You're going to be tested on a ton of tough material, and on top of that, Winter or Summer Break (and your dog, and your bed, and a good home-cooked meal) are right on the other side, taunting you. I've passed people—who, I might add, are adults in the eyes of the law—sleeping with sweatshirt hoods over their heads in library carrels at 2pm, oblivious to the fact that their coffee has long since gone cold. It's not a pretty picture, unless you're one of those "dress well, test well" people (and if you have the time and energy to pull that off, you're a hero).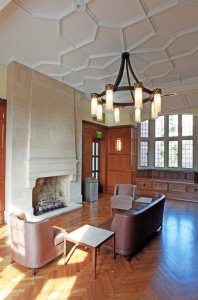 So. That's the level at which the vast majority of the Vanderbilt student body is currently attempting to operate.
Luckily, Vandy knows that professors are piling on the work this time of year—and professors do, too! I'll share a few of my favorite stories of end-of-semester mercy.
First of all, on the last day of class before Thanksgiving break, one of my professors provided us with an inordinate amount of donuts just for showing up at 10am on a Friday when most people's minds are far from academics. This, I found, was just the first in a long line of free food experiences—in fact, the Vanderbilt Hustler just published a column detailing exactly where, when, and what kind of free food could be obtained around campus over the next few days. My sorority provided us with an inane amount of Panera bagels and coffee on the day before finals begin. Upon receiving a text from my friend, who happens to be the president of the Neuro Majors Club, that there were free donuts and Neuroscience-themed calendars in Buttrick Hall, I actually got out of bed, changed out of pajamas, and made the trek from Branscomb to Buttrick 306, proceeding to eat two red velvet donuts over the course of five minutes, tops.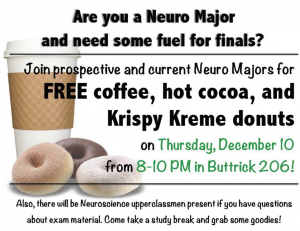 The free stress-relief hardly stops at food, though. Every year, Vanderbilt Programming Board (or VPB, as they are affectionately known) puts on their Mega Stress Fest, offering free massages, food, and even facials. Just this Thursday, I went downstairs to put in a load of laundry and stumbled across a bunch of dogs that had been let loose in the 'Scomb courtyard to cheer everyone up. The kicker? I actually got to meet the famous Pancake (@pancakethecorgi for those of you who might not be familiar with this Insta-famous dog) in the flesh. It took a little work to get him to pose for a picture, but I'll take what I can get.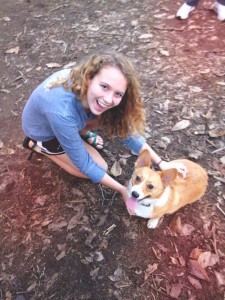 Happy Finals, y'all. And may the odds (and, maybe, the curve) be ever in your favor.