Post-Tailgating Season Depression
When people ask me what the one thing is that I would change about Vanderbilt, I always have the same response: I wish tailgates were all-year round. I understand that the point of tailgates is to get hyped before a football game. My answer: there are so many things that go on throughout the year that we can spend all day getting hyped for. I understand that tailgating outside requires nice weather: it was 70 degrees two days ago on December 13th. Seventy degrees. In DECEMBER. I feel really passionate about this. Maybe I'll start a petition.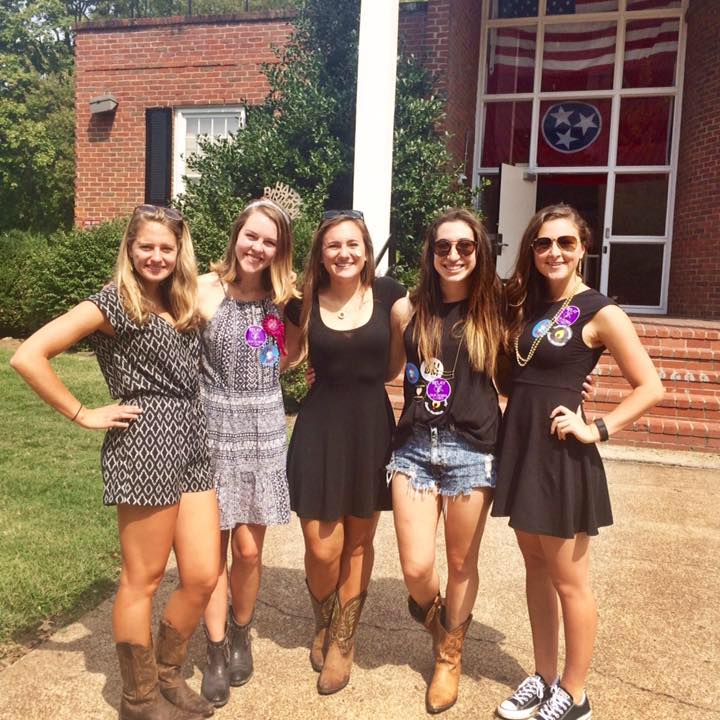 If you've read this far and are asking yourself ok wait, what the heck is a tailgate? Have no fear! I will now list the 10 things that make a tailgate a tailgate:
It's on Vanderbilt's campus (ok, other schools tailgate too but come on ours are totally the best)

It's outside (yes, we have tailgated in the rain-once you're drenched, you don't even notice anymore trust me)

You are DECKED out in either

Vanderbilt attire or a

black dress and cowboy boots (if you don't have cowboy boots, buy IMMEDIATELY because they will get so much use here; even if you just wear them to tailgates they are worth it seriously)

There is a football game that afternoon/night that you either will or won't make it to (depending on how hard you dance during the day; sometimes you just have to nap and have friends text you game updates…I swear this has only happened to me a few times…)

The BEST music is being BLASTED at every tailgate, whether on Greek Row or by the stadium (

Starring live bands, DJ's, or massive speakers playing the latest pop songs with the greatest throwbacks you completely forgot existed but are so happy to have back in your life (we're talking the Jonas Brothers, Blink 182, Bowling for Soup, not to mention "Stacy's Mom" being placed at least three times)

Everyone is decked out in stickers from different organizations campus-wide (I'm not sure why this is a thing, but it's awesome to show off what you're involved in while also trying to collect as many stickers from other people as possible!)

You're with your best friends.

You're showing off the UNREAL amount of school spirit you have (because if you go here, you'll have it, it's contagious)

You're taking really cute pictures all day but when you look back later you realize they aren't so cute and maybe you're not as good of a dancer as you thought

Lastly, as soon as the last speakers are turned off at the last tailgate of the season, you'll miss it. Immediately.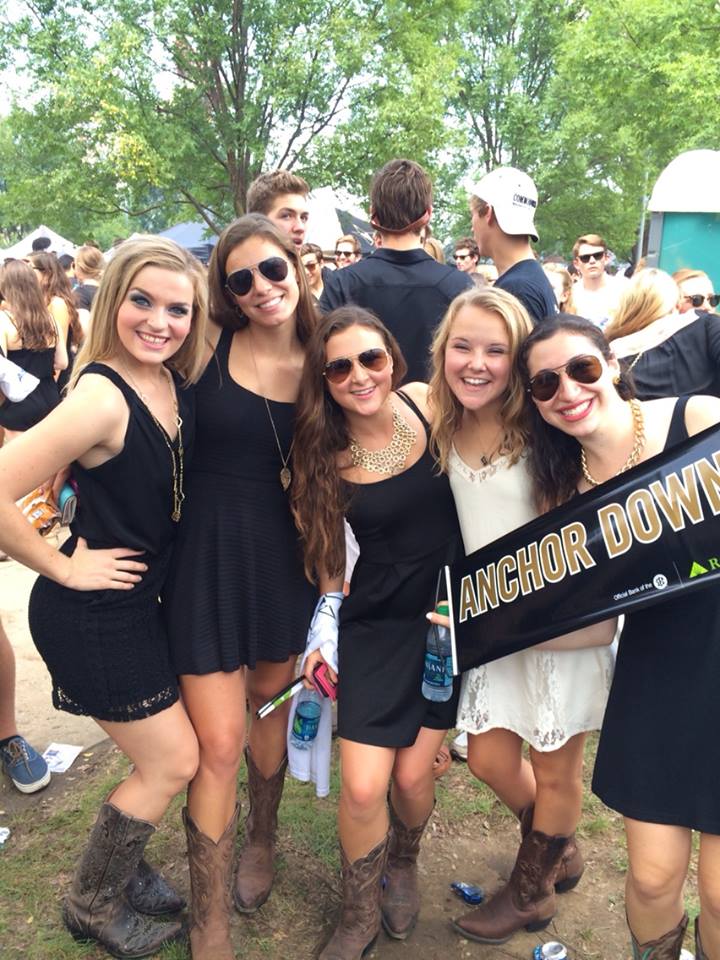 Some say don't cry because it's over; smile because it happened. Those people clearly haven't gone through post-tailgate depression. Until next tailgating (I mean football) season…a piece of my heart is missing.