Welcome to Smashville!
Hey Guys!
Sorry I've been blogging-AWOL for a little while; the last few weeks of school have been super hectic! But I am back to the blogosphere now. I did my Stats and Neuroscience exams last week, submitted my HOD Research Paper this morning and I will be done with my final HOD Small Group Behavior project on Wednesday…the end is near!
And speaking (well, writing) of things that are near…there are only FOUR MORE DAYS UNTIL THANKSGIVING BREAK! Whoo! Being an international student from England, this is only my second ever Thanksgiving holiday (check out my blog from last year here to read about how I spent my first Thanksgiving in 2014). This year, I'm going to back with my friend to her home in Maryland; I'm super excited, because she's taking me to go sightseeing in D.C. and I've never been there before! I'll blog about my D.C. trip next week :)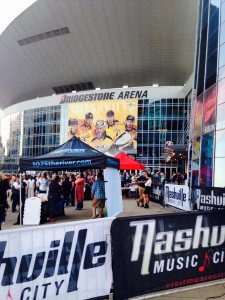 But for now, let's talk about Smashville! Last week, I went to my first ever Ice Hockey game downtown at the Bridgestone Arena (home of the Nashville Predators) and it was AMAZING. I'm really not into sports normally (I'm not really a fan of soccer and I still don't really understand American Football despite my being here in the US for a year) but watching the Preds vs Toronto Maple Leafs was so much fun. There was so much action, it was really fast paced, and the atmosphere was electric. My friend and I got on the Jumbotron so that was pretty cool too (and kinda awks because I froze and awkwardly smiled, but let's not dwell on that…). Also, I just discovered that there are student discount tickets for Thursday games, so I am definitely planning to go to some more games now.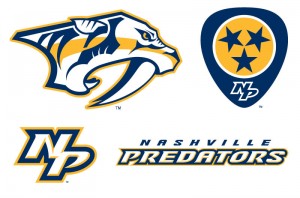 Anyway, I gotta go meet with my HOD group to work on our project together but I promise I'll get another blog post out soon! I hope you guys have a wonderful Thanksgiving break :)
Love,
Ishani