Showtunes, Sweepstakes, and the Symphony (Thanks, Nashville!)
Hello readers! Get excited, because you are feasting your eyes on my first ever blog post! (Cue confetti and balloons dropping from the ceiling). Right now, we are in the midst of the one of the busiest times in the semester, so I feel that it would be quite fitting to share with you a recent experience I had in which I could take a study break and yet again enjoy the benefits of living and learning in the Music City.
If you haven't taken a peek at my bio, I am a student in the Blair School of Music majoring in French Horn Performance. One of the coolest things about attending Blair is that at the end of the day, I get to walk out of the music building onto the streets of a city that celebrates music! There are so many spaces of performance to experience here in Nashville, but my personal favorite is the Nashville Symphony at the Schermerhorn Symphony Center (where my lovely, amazing, perfect horn professor plays principal horn, but that's a blog post for another day).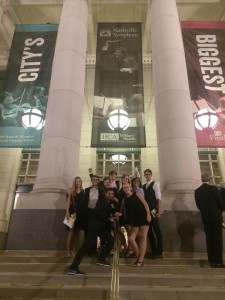 Just recently, I was lucky enough to win tickets to one of their special performances that was excluded from the normal student rate called the Best of Broadway, which featured several seasoned Broadway performers accompanied by the Nashville Symphony. Showtunes and the Symphony? My inner geek was ready to burst with joy.
Later that week, my good friend Hunter (who is also a blogger; check out his page!) and I got all dolled up and took to the town. Upon arriving, we received a complimentary swag bag with a 10 foot iPhone charger and a phone case, and our tickets (I am a large fan of anything of the free variety, so the night was already off to a good start). We were then showed to our seats in the gorgeous concert hall, and spent the next hour and a half experiencing one of the most fun live performances I have ever attended. The performers were Susan Egan, Christopher Sieber, and Debbie Gravitte (who was the voice of Meg in the Hercules movie. Cue fangirling…now). They sang selections from a variety of shows, from Chicago to Gypsy, from Wicked to Phantom.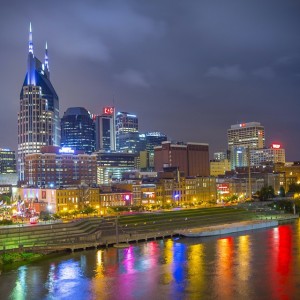 I know that had I not attended a school in such a culturally vibrant city as Nashville, I never would have had the opportunity to experience performances such as these (and for free, too!). There's something to be said about living in a place where learning and cultural enrichment does not halt when you step off campus. The only question left is, what will Nashville throw my way next?