Procrastinating.. The Right Way
As a second year college student, I've truly mastered the art of procrastination. In fact, I've become so good at it that I can pretty much fully convince myself I'm being a productive person while completing virtually no work at all.
I know what you're thinking…. How does she do it???
I'll let you in on my secrets.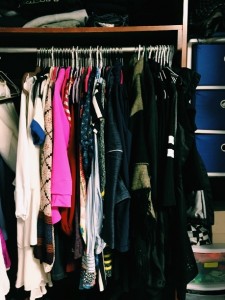 First tip, your vacuum is your bestfriend. Because when you have three papers, an exam, and two relatives to call, you obviously have to clean your dorm immediately. We all know cleaning is no small task; it means vacuuming, wiping down all surfaces with Clorox wipes (twice), doing laundry, and making your bed. If you're feeling super crazy, take all the clothes out of your closet, fold them, and put them in color-coded order (….I'm not type A or anything, okay?).
Now that your dorm is clean, you're feeling like a real go-getter. Starting to muster up the motivation to tackle your work, you open your planner. Write down every single task you have to do and spare no details…. I mean none. With so much going on in classes, organizations, and with friends, lists are an essential part of college. Utilize 'em.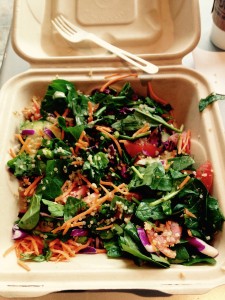 You could start your work; it's all laid out in listicle form. Orrrrrrrrr, you could go to the rec to feel rejuvenated. No one can work after they've been cooped up all day, right? RIGHT? From the Commons gym, Rec Center, Alumni Hall gym, running paths, or classes in Nashville, working out is almost too easy. Yes, sitting on the mat pretending to do abs counts. Socialize with every person you know, because small talk is obviously everyone's favorite. If you start to freak out about the work hanging over your head, just remember: taking care of your health comes first, duh.
After that long run, it would be cruel and somewhat inhumane not to treat yourself to a meal. If you're feeling responsible, you'll use a meal swipe at Smoothie King, Bamboo Bistro, Grins, Pi & Leaf, or Pub. You would munchie it, but why deprive yourself after all that hard work on the elliptical? If you're starting to worry about the take home exam due at midnight, just order another side.
If you're following my plan accordingly, it's between 8:00 pm and 10:00 pm….. just enough time to call your best friend from home. (;