Exploring Kurdish Culture in Nashville
Disclaimer: Skip this post if you're tired of me talking about food.
One of my favorite classes this semester is an anthropology course: "Food, Identity, and Culture." I hadn't realized that there were whole anthropological departments devoted to the study of food and its importance in various cultures. Our class readings are full of interesting prospectives on food and its roles in society — from ethnographies on how McDonalds is viewed differently in various cultures, to pieces on cultural food colonialism and why it is taboo in so many societies to eat pork. In addition to hosting food documentary / movie screenings once every couple of weeks, Professor Ross (who has a food blog) also showed us interesting videos (clarinets made out of carrots are apparently a thing), taught us how to challenge our assumptions about food in culture, and helped us view "simple" concepts such as what is healthy and unhealthy in a more nuanced light.
Our class broke up into groups to do a little research project on Kurdish food and culture (fun fact: Nashville has the second largest Kurdish population outside of Kurdistan!!) Each of us was paired up with a Kurdish woman in the community (my group was put with Fatemeh, an Iranian who immigrated in 1997), and we went to their houses to interview them, went shopping with them at Kurdish markets, and eventually helped / watched them cook and had full Kurdish meals in their houses.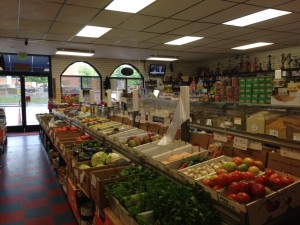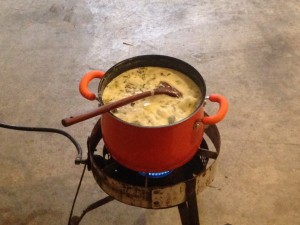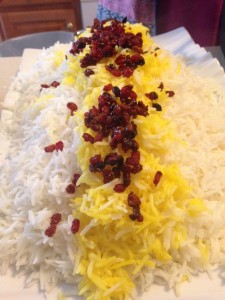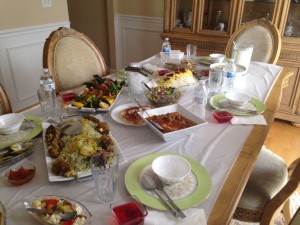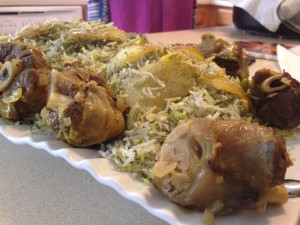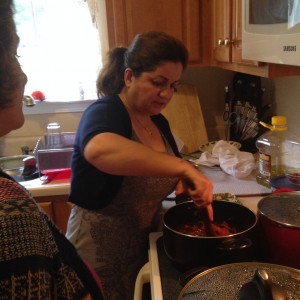 Even though the food was amazing, the thing I appreciated most was Fatemeh opening her home up to us and taking time out of her busy schedule to share her history and culture with us. She was so incredibly kind and hospitable, and I was able to have an experience that I would probably never have if it weren't for this class. Being able to take classes that both fit my interests and challenge me to think more critically about seemingly prosaic topics such as food has been such a blessing here at Vanderbilt. If this is the type of class I'm taking my first-year, I can't wait to see what the next 7 semesters will offer!
As always, please e-mail me with any questions about food or any other important things <3 abigail.wei@vanderbilt.edu
Thanks for reading and I promise my next post won't be about food! (Maybe).
Smiles,
Abby